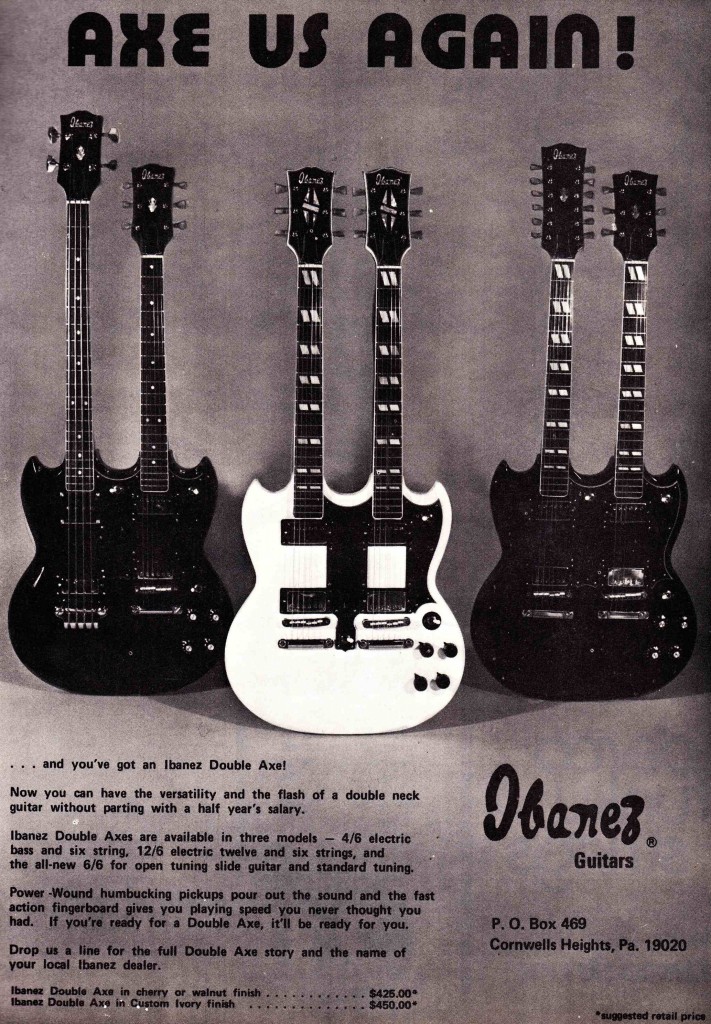 Above: The Ibanez Double Axe lineup circa 1974.  Bass/Guitar, 12 string/Guitar, and Guitar/Guitar models.
Today as PS dot com: a few more interesting bits of Ibanez history.  Last week's Ibanez-early-eighties post brought a tremendous number of new visitors to the site courtesy of Ibanez USA, who found us and spread the word.  See here for that post.  Hope y'all enjoyed yr visit; here's some more for ya.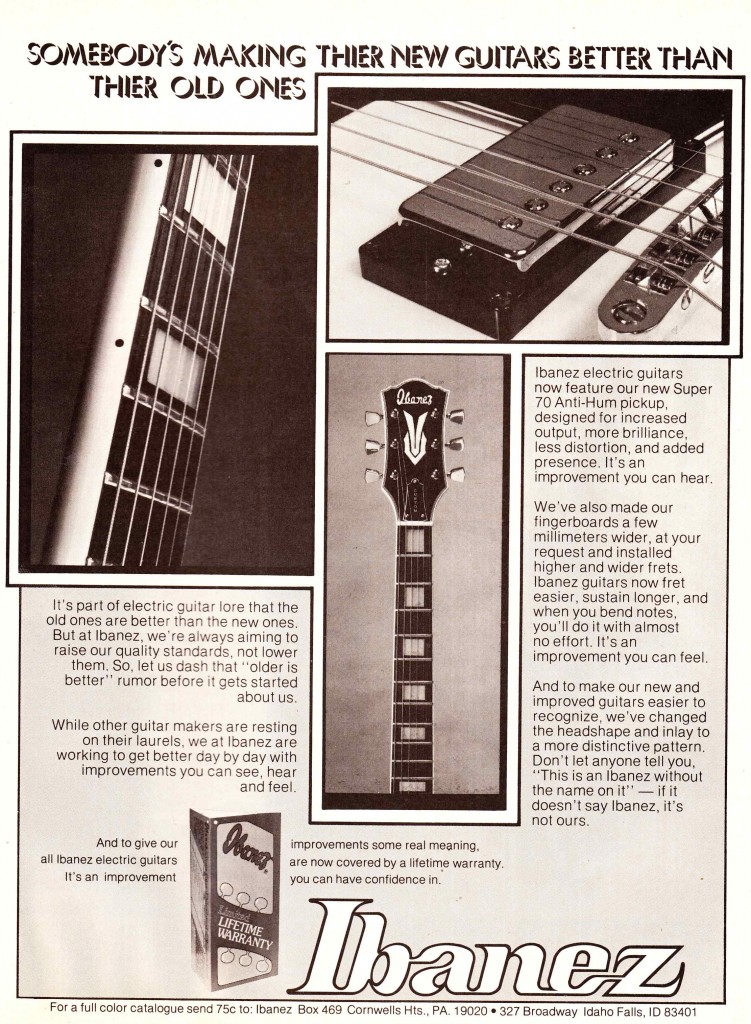 An interesting phenomenon to note: although the 70's 'lawsuit' Ibanez Gibson-copies were sold as lower-cost alternatives to American-made instruments, time has been kind to them: prices for set-neck 80's Ibanez guitars are now often close to that of 70's Gibsons.  This is partly due to rarity, but I think we've also begun to collectively embrace the idea that 'copies' are more desirable than 'originals' in some sense; in a world of endless duplications, fakes, and forgeries, the unapologetic 'copy' can actually seem more authentic than a supposed 'original.'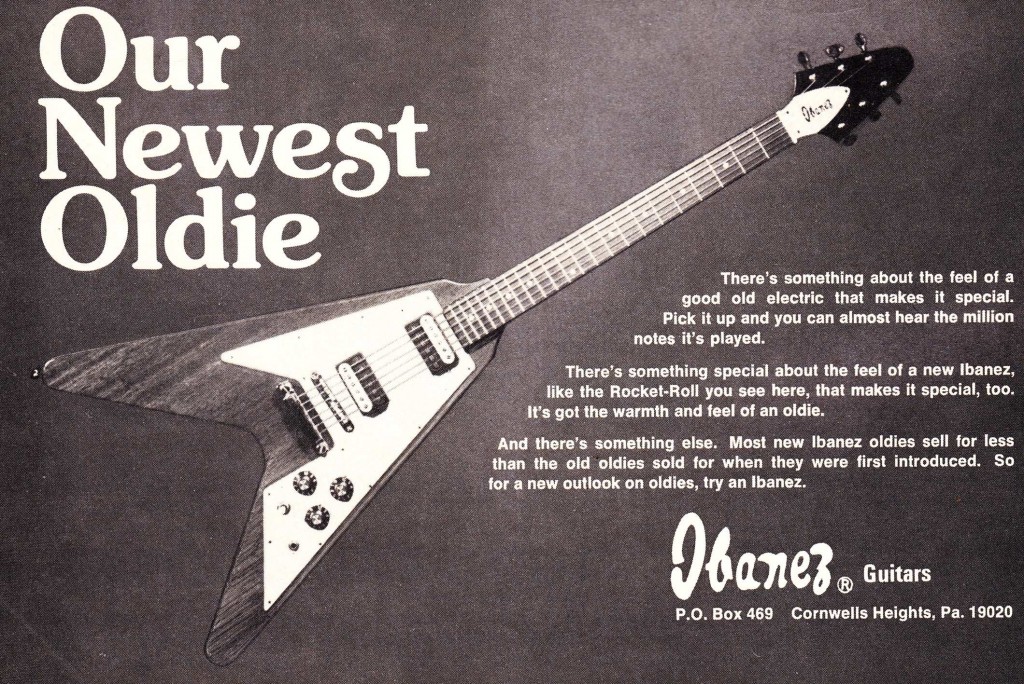 The Ibanez Rocket-Roll Flying-V copy circa 1974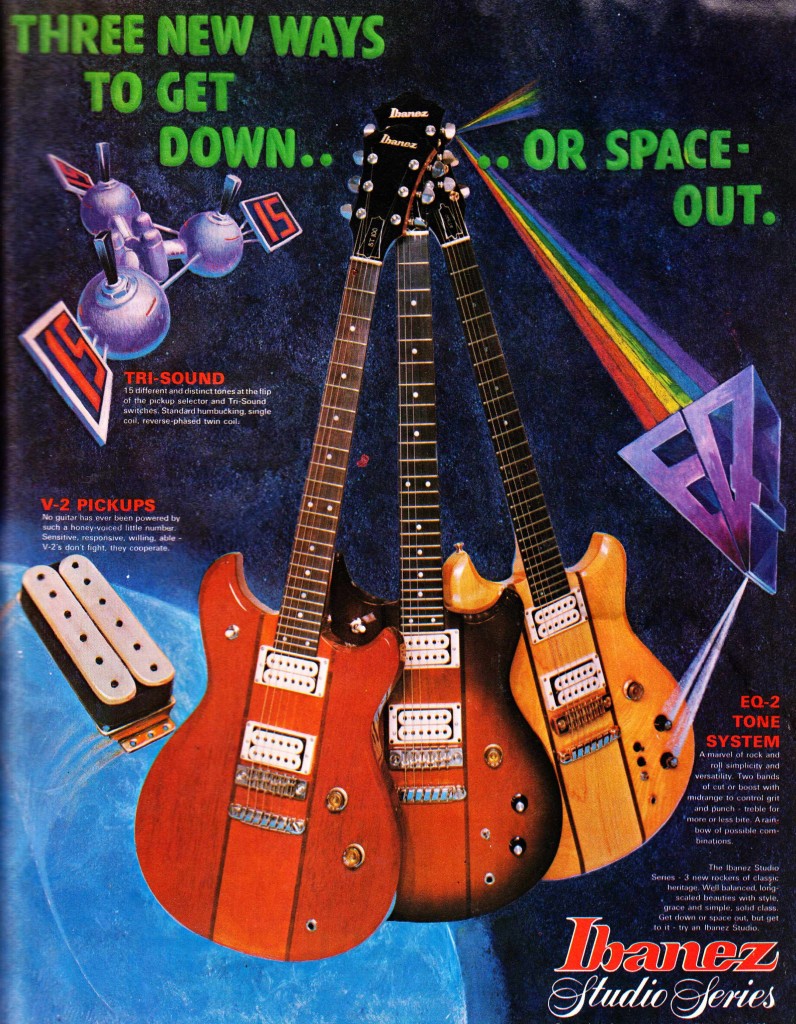 After Ibanez was compelled to cease US distribution of their Gibson copies, we see some interesting new lines to emerge.  This 'Studio Series' was part of the Alembic-inspired 'hippie sandwich' guitar-style of the mid/late 1970s.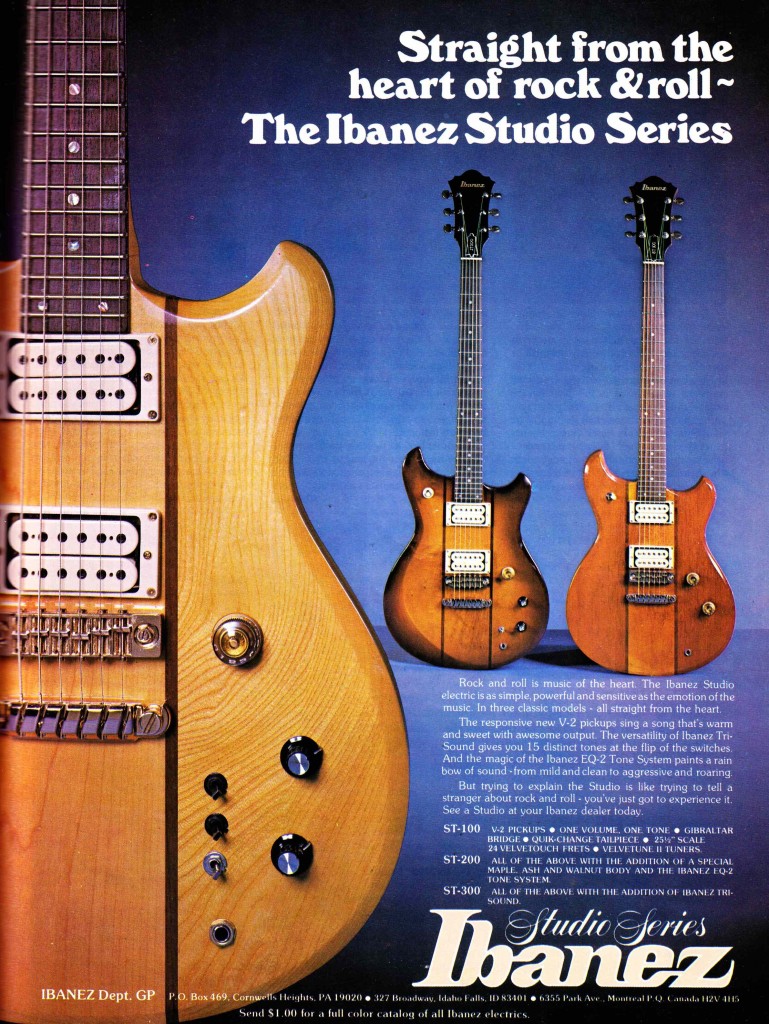 Follow this link for more 70's Ibanez coverage on Preservation Sound dot com.