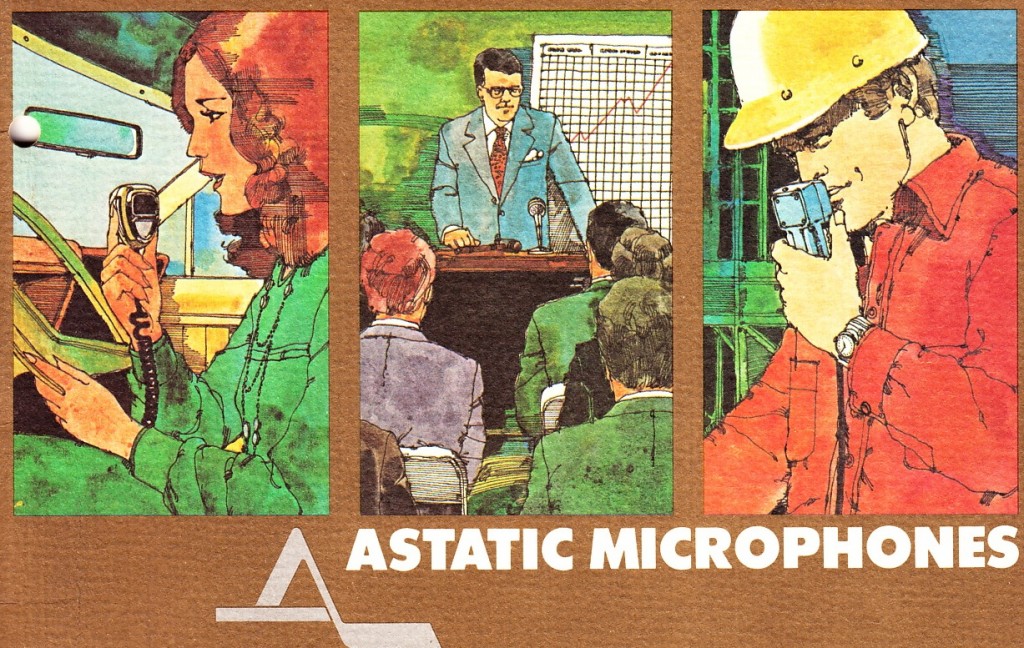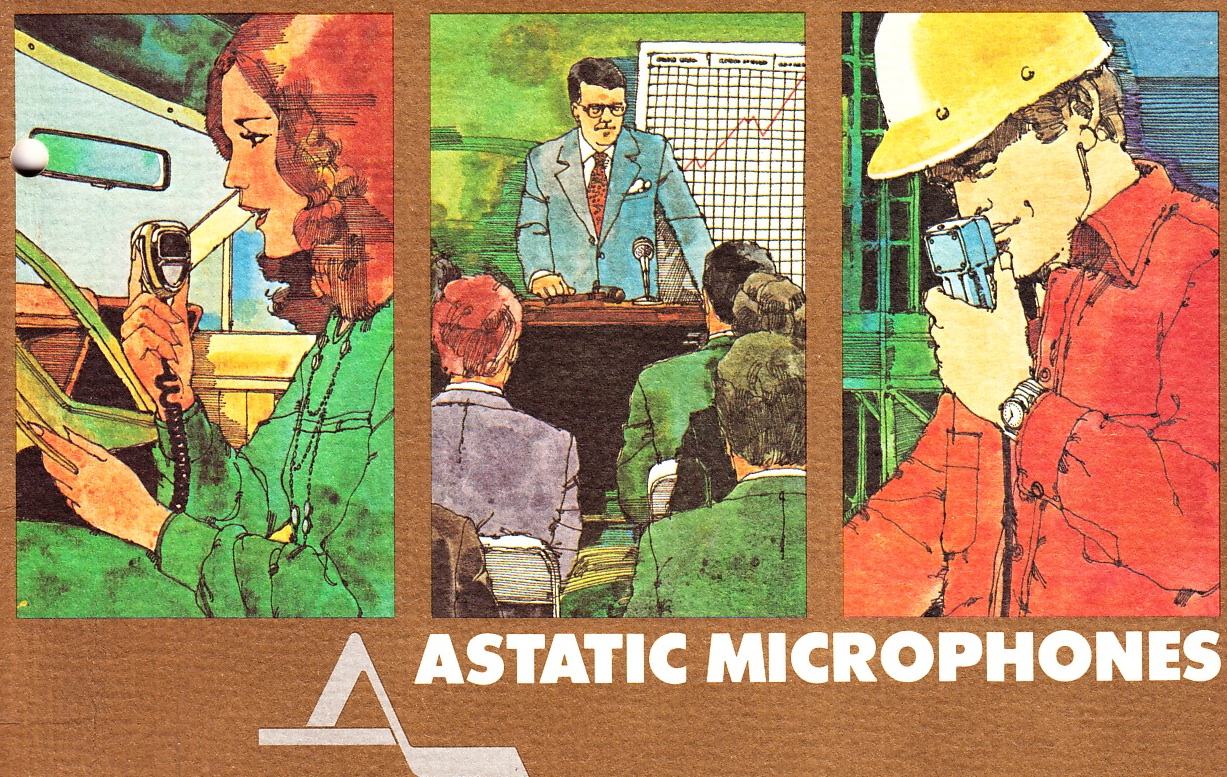 Download the complete circa 1975 (actual date unknown) Astatic Microphones Full-Line Catalog (22pp)
DOWNLOAD: Astatic_Catalog_197*
Models covered include: Astatic 810, 811, 820, 840, 850, 857, 860, 77, 335, 333, 332, 337, 551, 10M5A, 331, 400, 511, 513H, 525DL6, 531, and 530 microphones, plus various gold-finished and pedestal-mount sub-variants; the iconic Astatic D104 amplified microphone, DN-50, T-3, 150, 151, and JT-30 'harp' microphone; plus stands, cartridges, and numerous other accessories.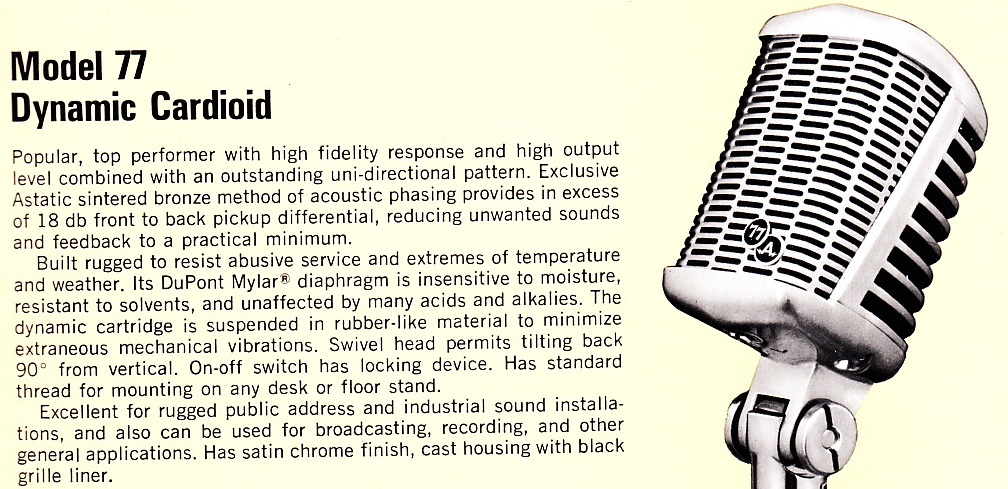 Above: the Astatic model 77, the 'other Shure 55S.'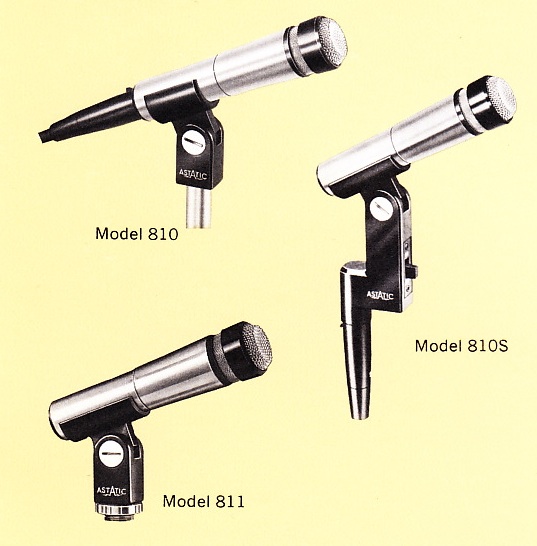 Above: the Astatic 810 series of 'ultra-cardiod' mics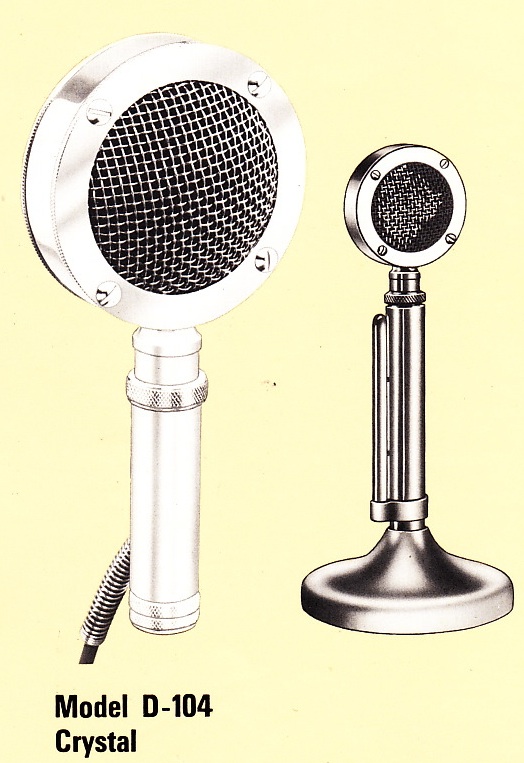 Above: The Astatic D104, their most iconic and most widely-available model.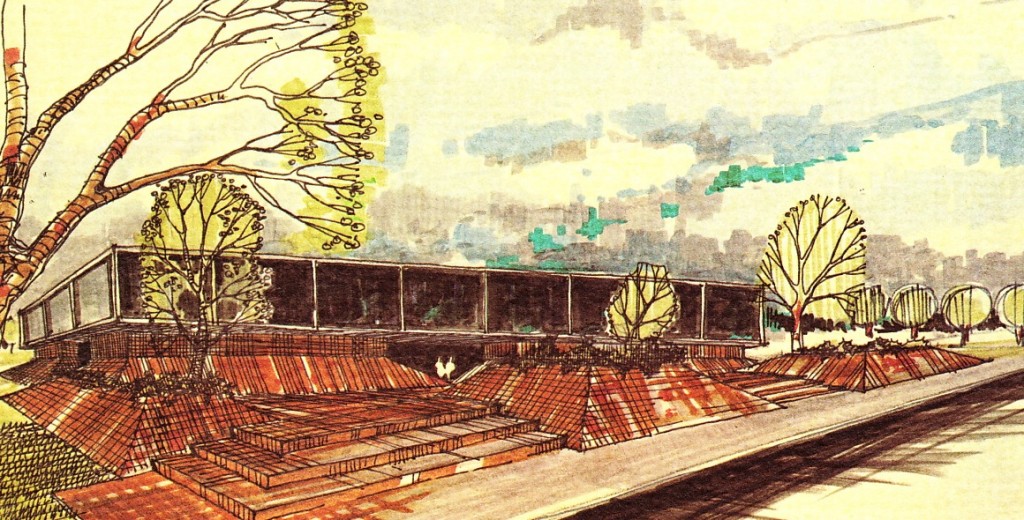 Above: artists' rendering of Astatic corporate headquarters circa 1975
Astatic Corp was based on Conneaut Ohio for many years. Although they primarily produced microphones for voice-frequency communications work, they also made higher-fidelity models which are much less common.  At some point Astatic re-branded/was bought out/I have no idea/someone wanna fill me in? as the CAD microphone brand, known for their inexpensive condensor mics.  Anyone out there using any of the higher-fidelity vintage Astatic models for music production work?  Drop us a line and let us know…
Click this link for my previous report on some of the various 'heads' available for the D104 base.
Click this link for my previous posting of the earlier 1964 Astatic Microphone Catalog.