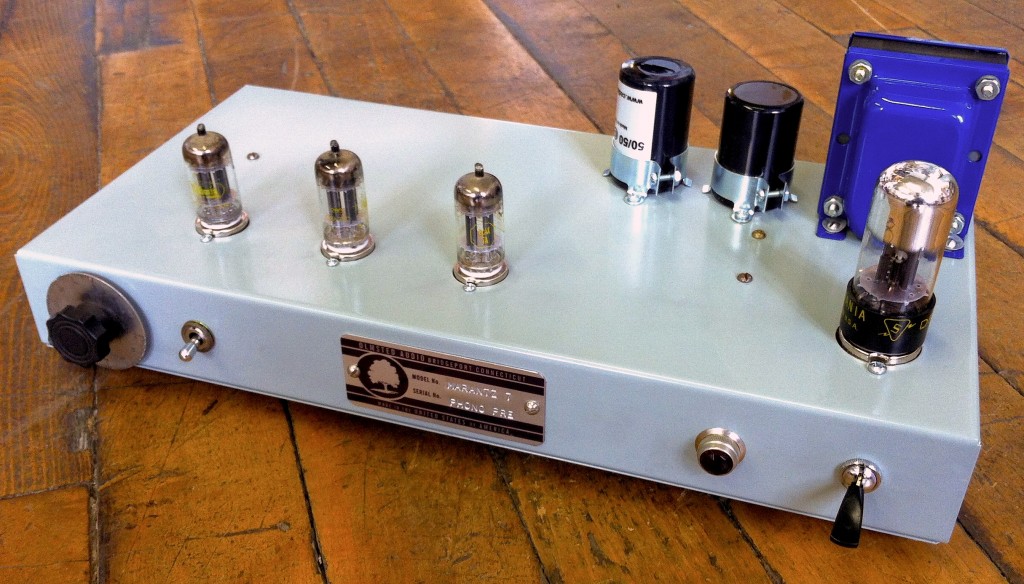 Above: a  Marantz 7 stereo phono stage built for stand-alone use.  See this link for an earlier build of this same circuit, along with an explanation of exactly wtf a phono preamp is (for my 7 or 8 non-technical readers).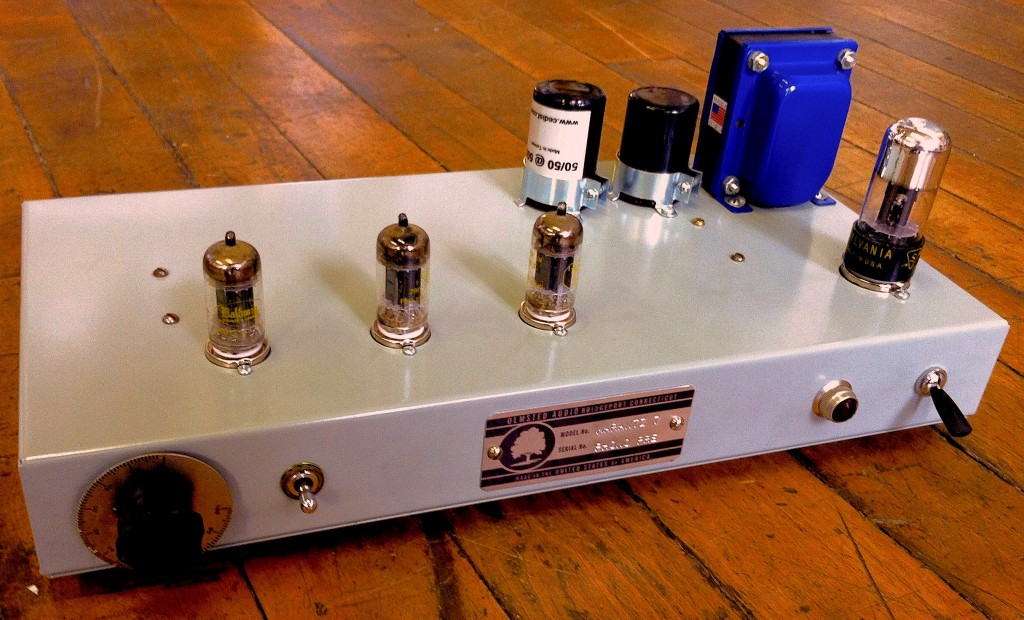 The major difference with this build is that I included a 2nd set of (passive) inputs and a volume pot.  This is to allow the user to connect both a phonograph and a 2nd line-level source, select a listening source, and control overall volume level ahead of a stereo power amp.  I also used a tube rectifier and a choke this time.  The piece sounds fantastic.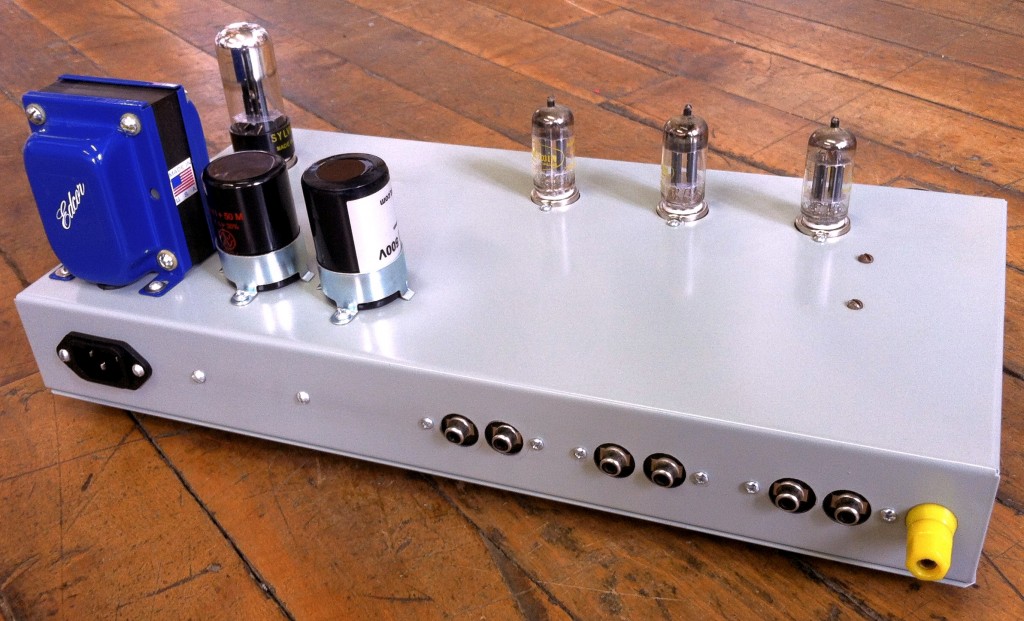 Stereo phono preamps are fairly time-consuming to build, and small differences in layout can have dramatic effect on the overall performance.  Here are a few snapshots of the process.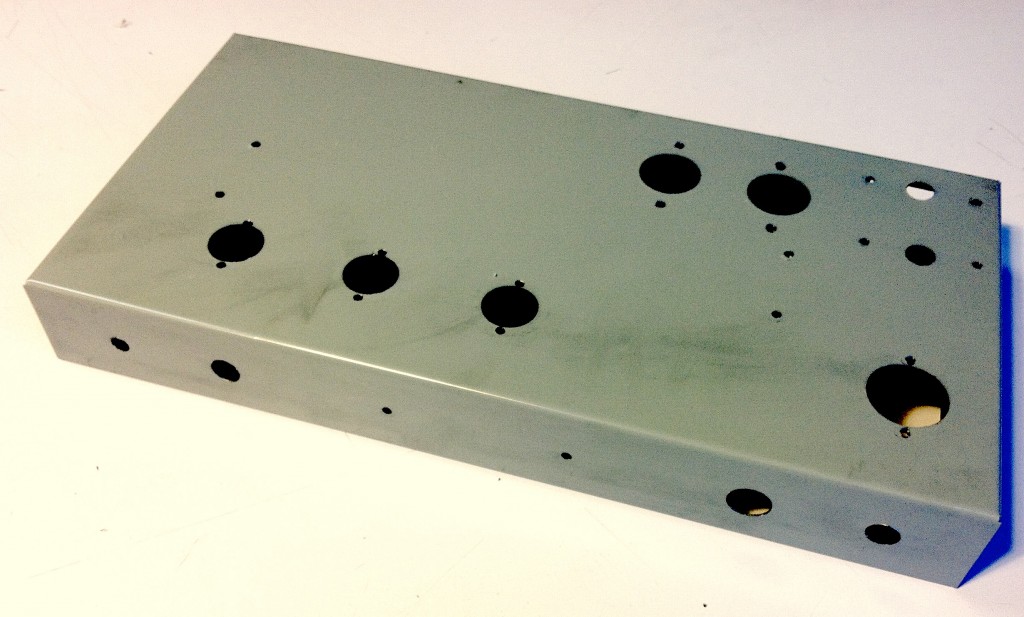 Hammond steel chassis, punched-out using Greenlee hand-punches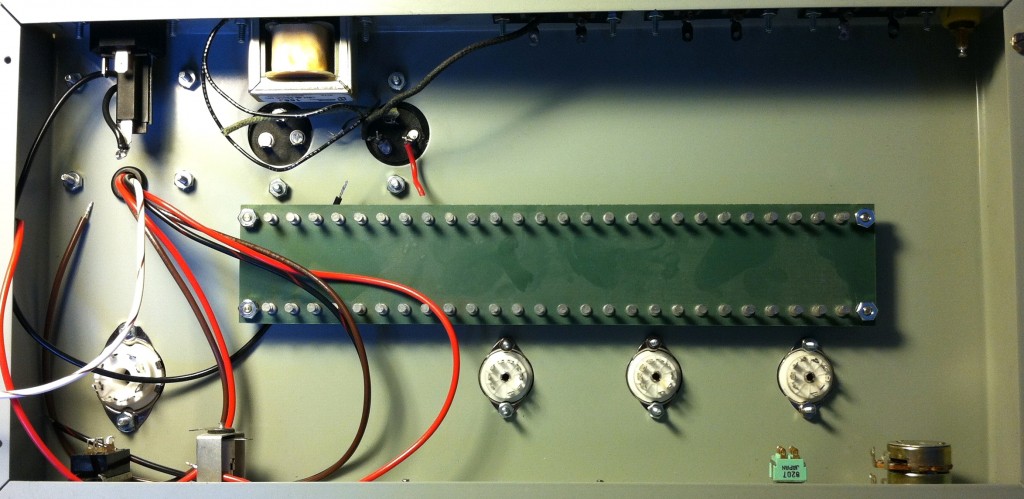 The underside of the unit following mechanical assembly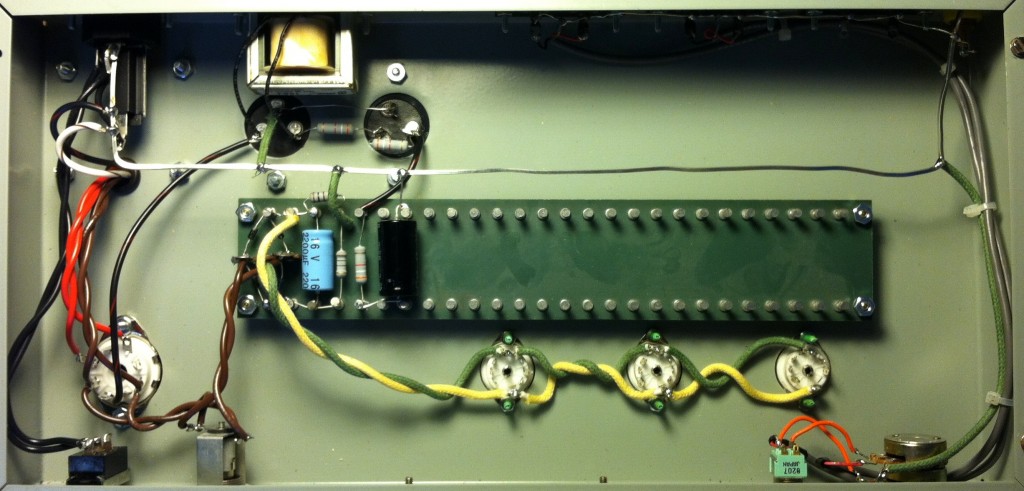 Initial wiring.  I always start with the 'no-brainer,' rote wiring tasks:  First, the 120AC wiring.  Followed by the B+ supply.  Followed by the Filament supply (if any; here you see the DC filament supply constructed at the left of the turrett board).  Finally, any passive audio-control wiring (the switch, pot, and Belden cable on the left). I wire up each one of these sub-assemblies and test each one; having 100% confidence that all this stuff is functioning properly makes it a lot easier to troubleshoot and vague performance issues once the piece has been fully wired.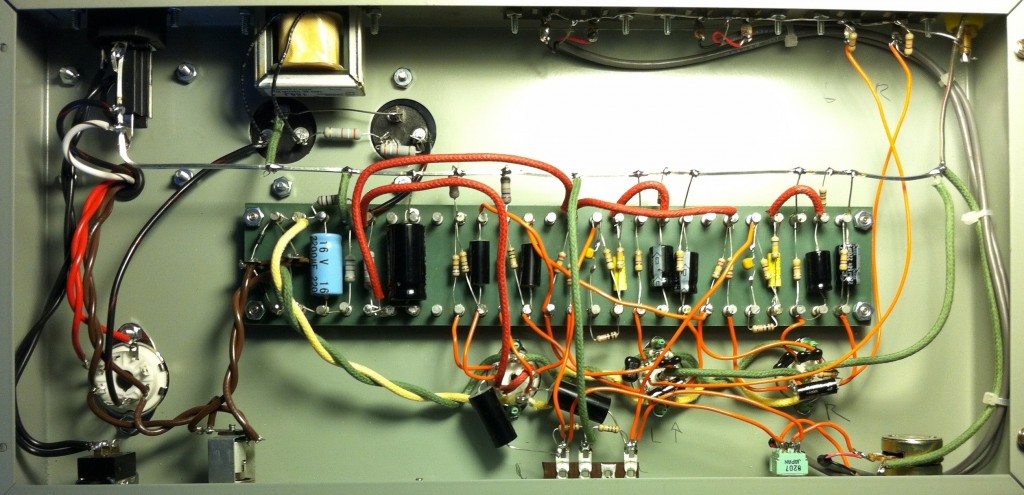 …and done.  It's hard to see how many components are mounted on the tube sockets, but trust me, it's dense.  It never ceases to amaze (annoy) me how complex phono pres end up being.  The schematics look so simple!