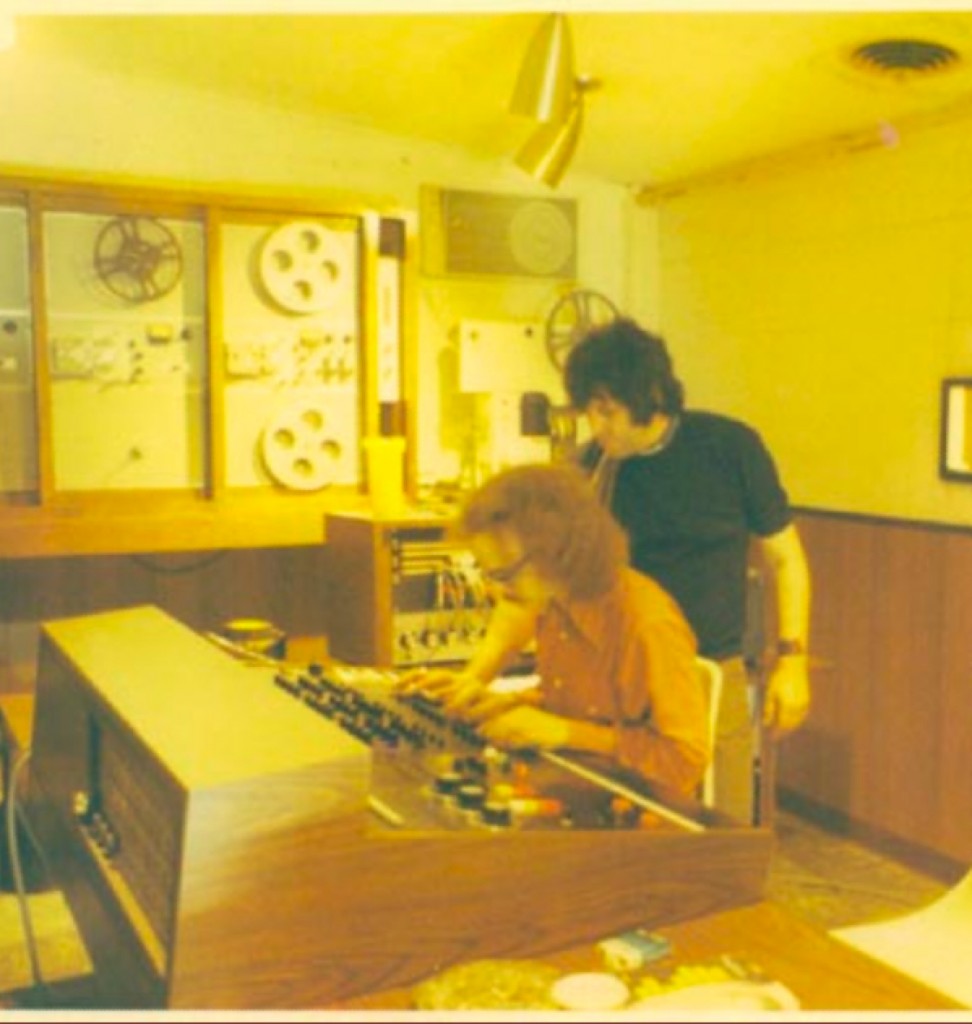 Many musicians in CT are not aware that this state is host to one of the oldest-running recording studios in America.  Trod Nossel of Wallingford, CT (a suburb of New Haven).
I have never been to Trod Nossel, nor do i know anyone who has; and in this era of modern 'home-recording' this is probably not all that surprising. Trod Nossel has a fascinating story.  The story of a dentist getting 'turned-on' to the sounds of the sixties, becoming a manager of semi-successful garage rock bands, and taking over a microphone-testing facility and creating a studio which hosted some pretty impressive acts over the years.  Crazy.  Trod Nossel Studio actually has a pretty extensive retrospective website where you can hear about this unlikely institution in their own words.
Anyhow, what is this about a microphone testing facility?  To make matters even stranger, it turns out that our dentist-turned-rock-impresario had been an investor in a failed microphone-manufacturing venture.  The headquarters of this company became Trod Nossel studio.  Ever heard of a Syncron Mic?  They were some of the earliest solid-state condensor mics, and if you can get one working, they are apparently excellent.   There is a very thorough and well-researched article on Syncron mics over at Stan Coutant's excellent microphone data site.  You can read all the details and see pictures here.
I love Coutant's site.  It is truly an asset to all of us interested in antique audio.   I don't want to re-hash any of his work, but i would like to try and add to it, however modestly.  I have dug up the following circa 1966 advertisements for the Syncron mics.    Check 'em out.  The company folded shortly after these ads appeared in AUDIO Magazine.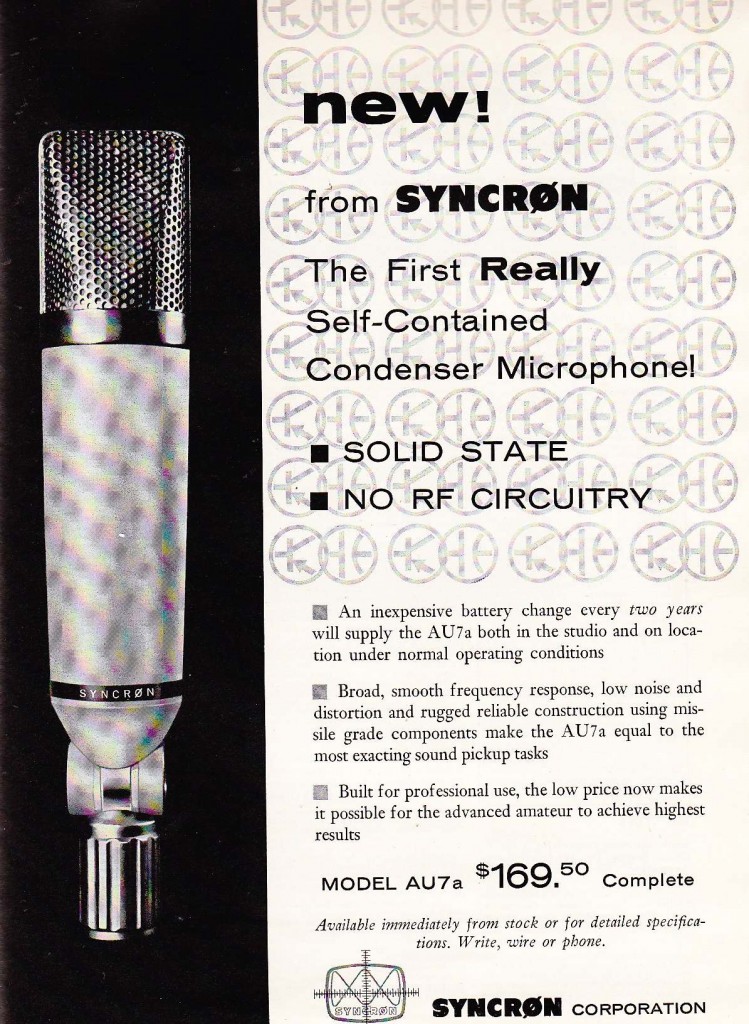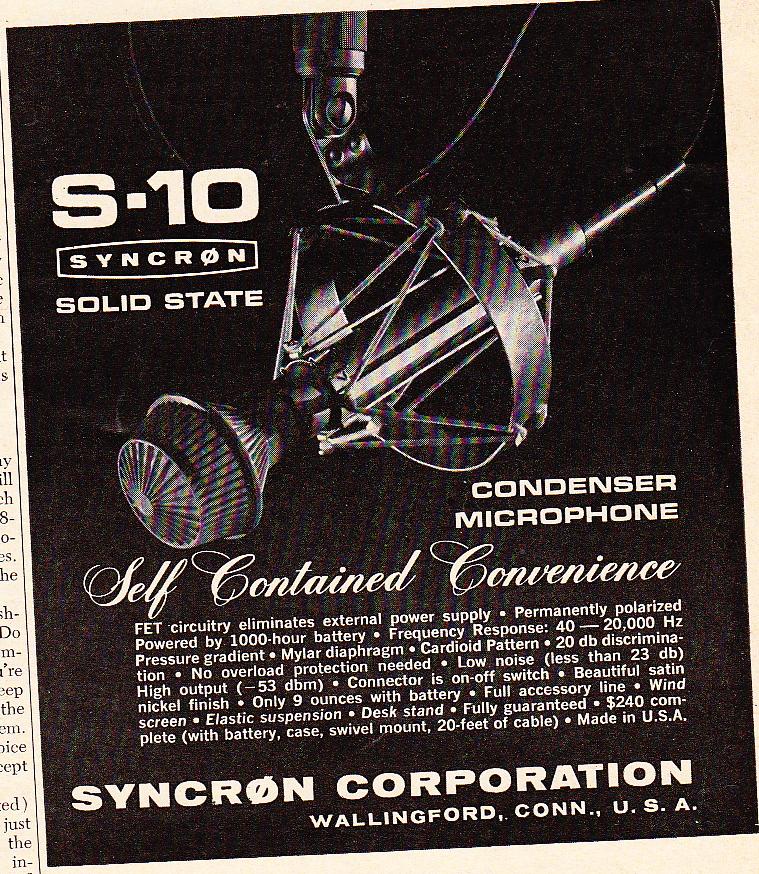 Anyone ever done any work at Trod Nossel?
Anyone use these Syncron mics?