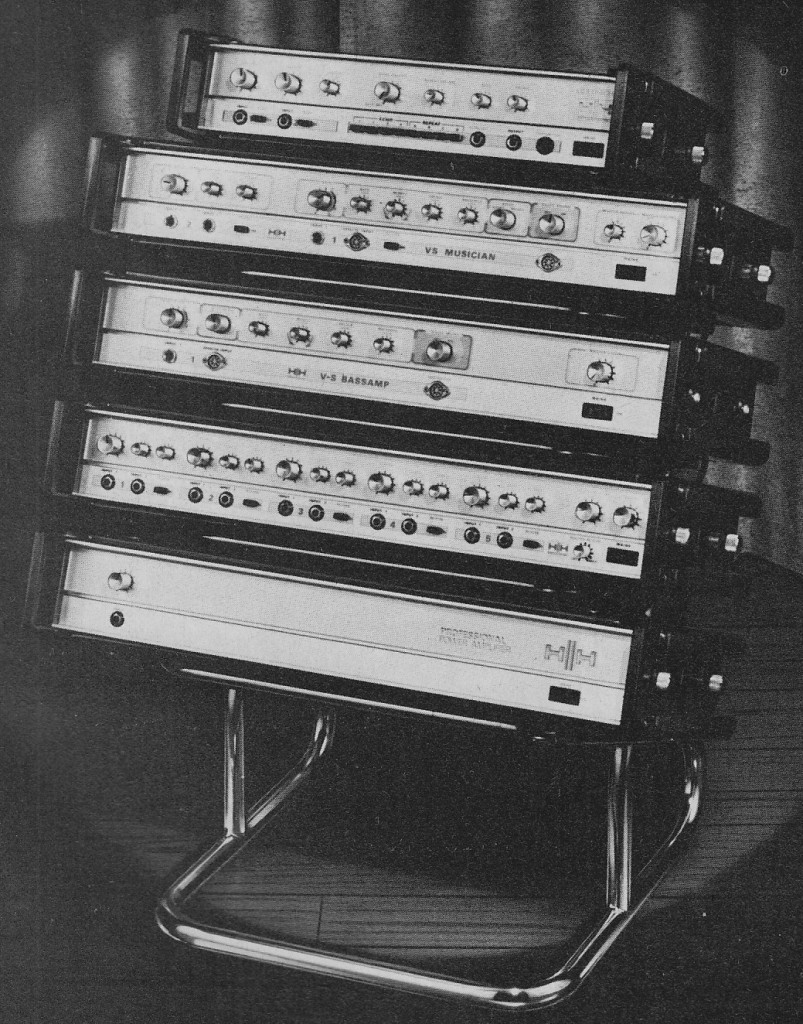 HH was one of the earliest UK-makers of solid-state sound-reinforcement kit.  They were bought-out by Laney many years back.  Read all about 'em here! BTW, these look very very similar to Farfisa's 1970s line of PA and instrument amps.  Is there a connection?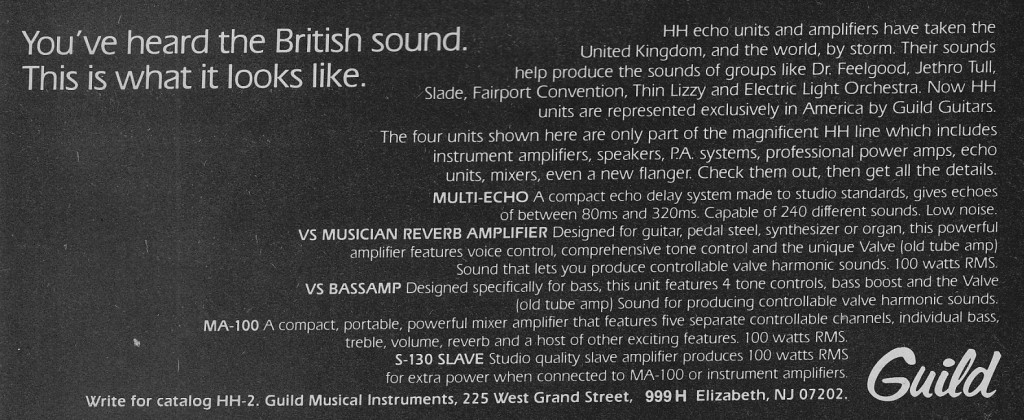 Also this:  (70's users of this kit).  Amazing.
And WTF.  ultimate high-school dance via HH kit.  good lord.