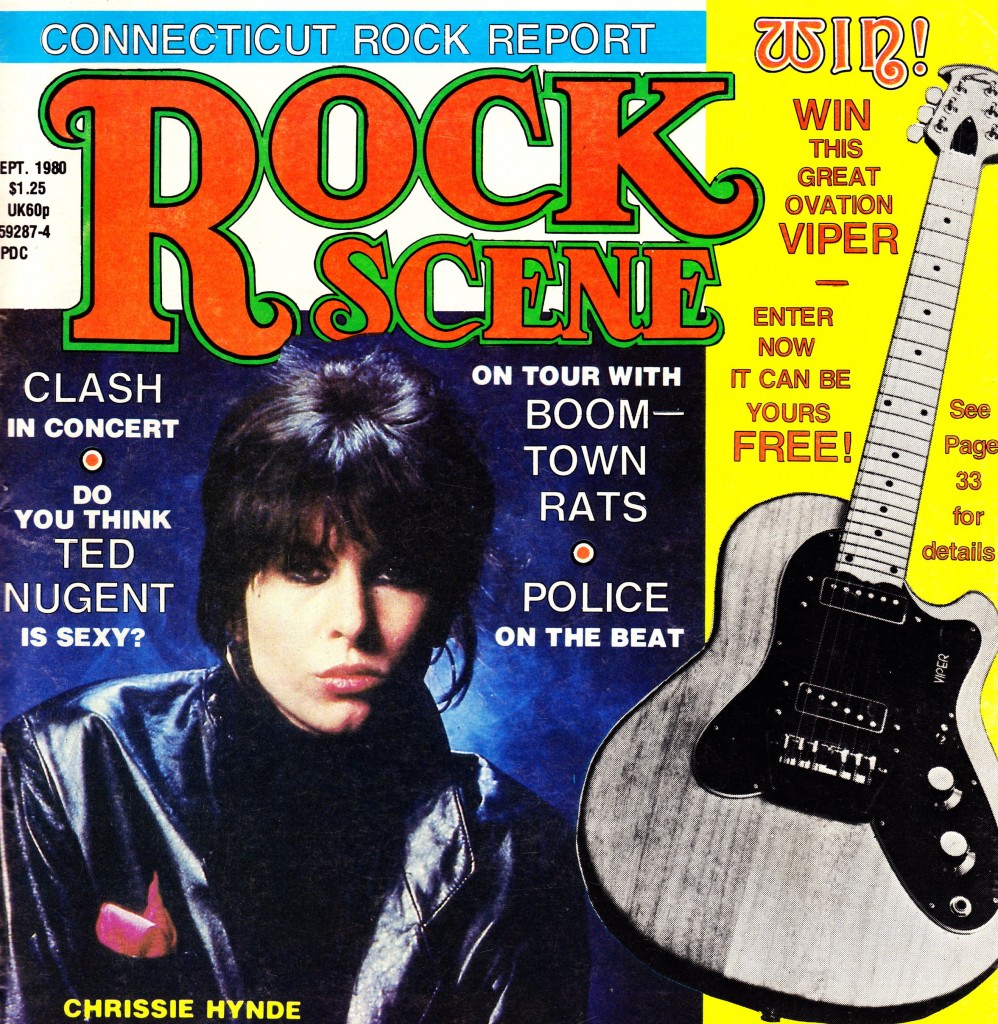 Do YOU think Ted Nugent is sexxxy?
"ROCK SCENE" was a musician-oriented newsprint rag published out of Bethany CT from 1973 – 1982.  Now, Bethany is a sorta non-place just north of New Haven perhaps most notable for its Book Barn.   So the fact a new-wave/punk-loving magazine came out of here back in the day is pretty amazing.  NEways, I was flipping thru some cartons of old garbage at the Flea Mkt recently and I came across the 09/80 issue. Top story: CONNECTICUT ROCK REPORT.
DOWNLOAD THE 1980 CT ROCK REPORT: CT_Rock_1980
Being a rocker in CT is kinda like being a (what) in (where).  So, CT rockers of '80: we salute you.  You are our past, and our future.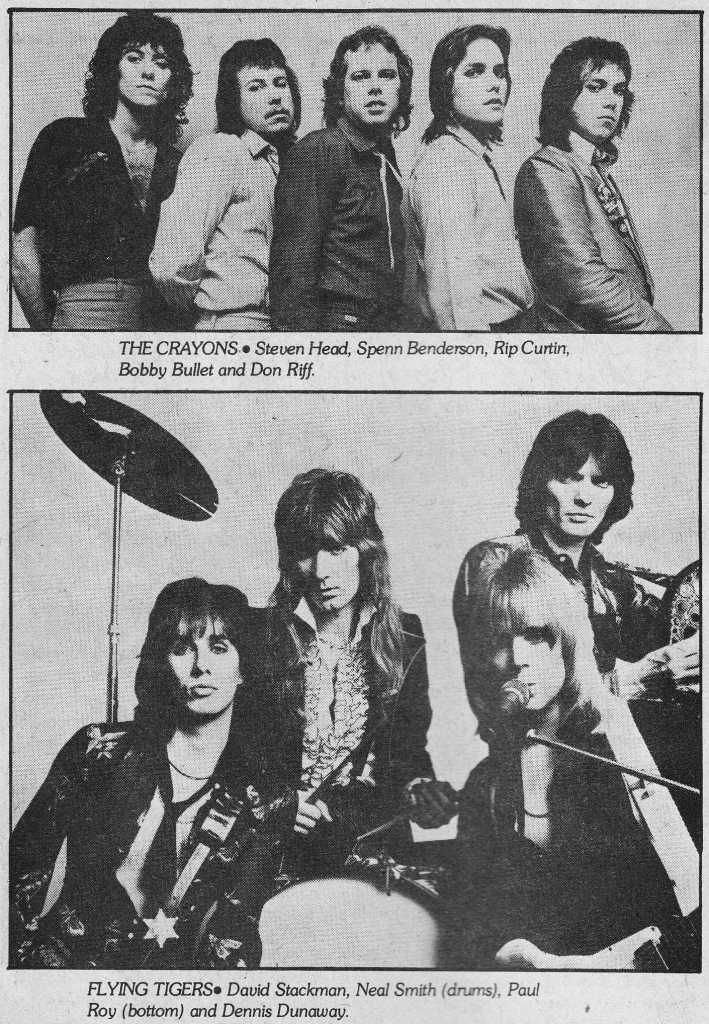 Above: The Crayons.  The Flying Tigers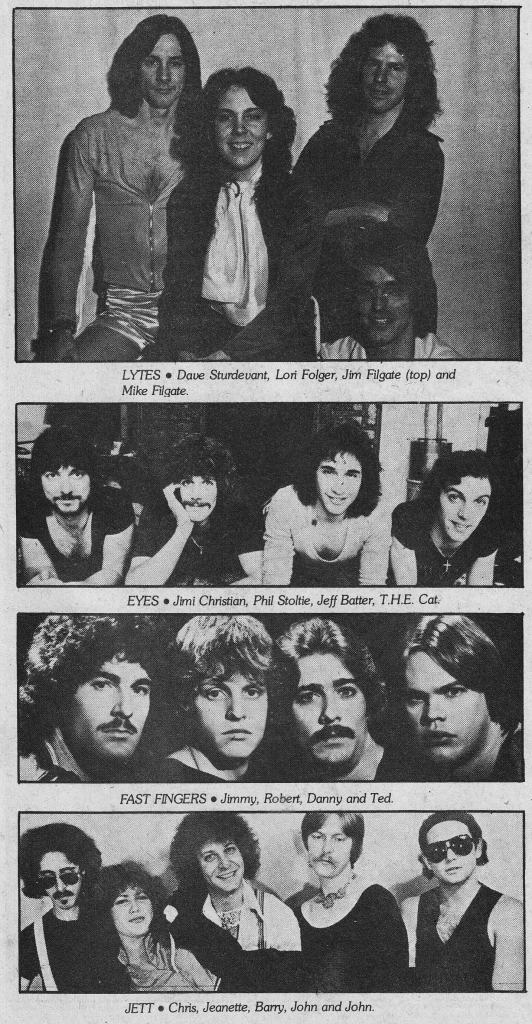 Above: Lytes; Eyes; Fast Fingers (Ewwwww (-Ed)); Jett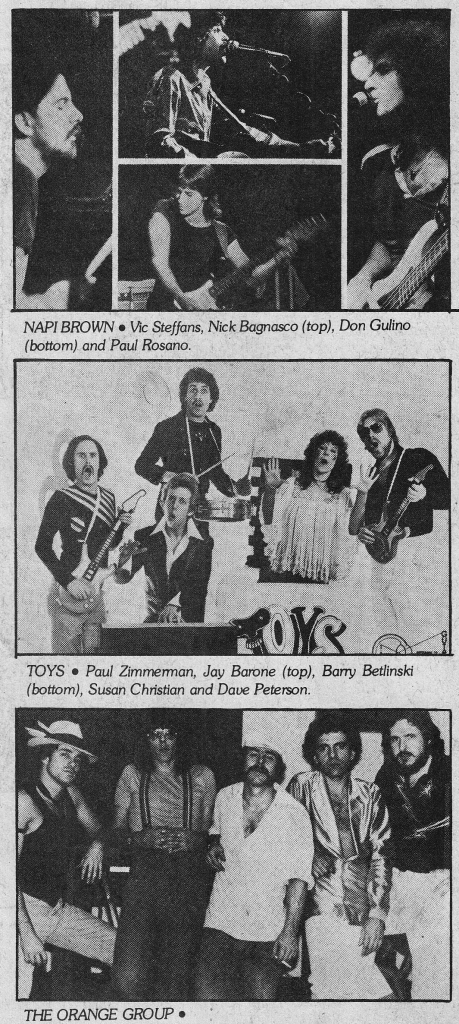 Above: Napi Brown; Toys; The Orange Group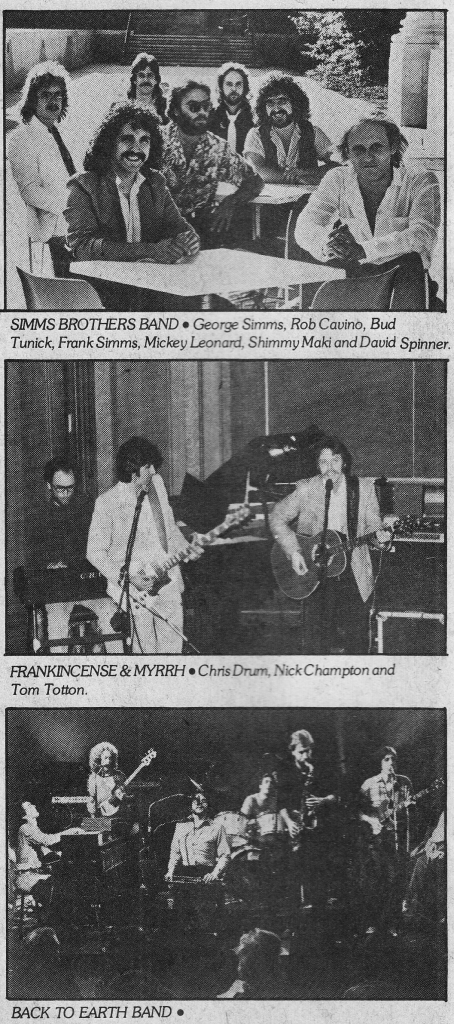 Above: The Simms Brothers Band; Frankincense & Myrrh; Back To Earth Band
*************
*******
***
BTW: some absolute nutcase, glob bless him, has scanned EVERY FKKN PAGE of EVERY FKKN ISSUE of 'Rock Scene' and you can waste a ton of  yr employer's money by clicking this link.