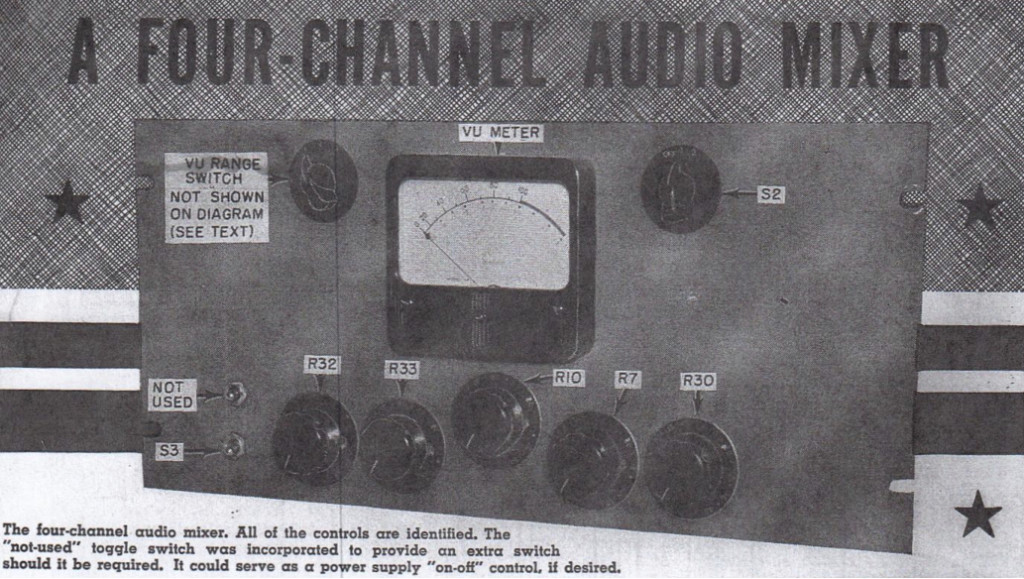 Today's article scan, again via reader Bill W., was written by one John S. Carroll and originally appeared in RADIO & TELEVISION news in 1954.  It describes a four-into-one mixer based on a design spec'd by UTC.
DOWNLOAD THE COMPLETE ARTICLE: 1954 Audio Mixer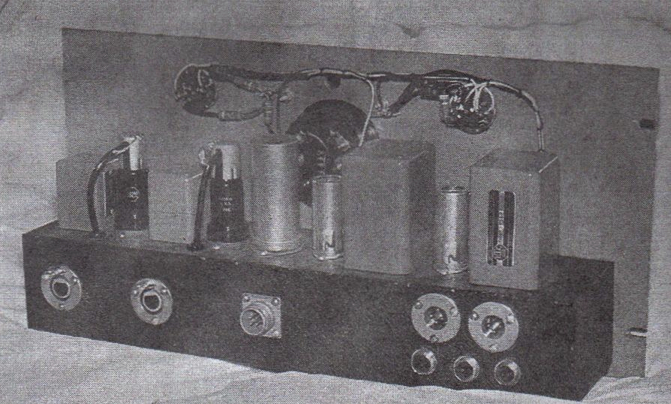 There's nothing terribly interesting about this particular circuit other than the output stage, which is push-pull and and is driven by a 3:1 interstage transformer which functions as both a phase inverter and provides a bit of additional voltage gain.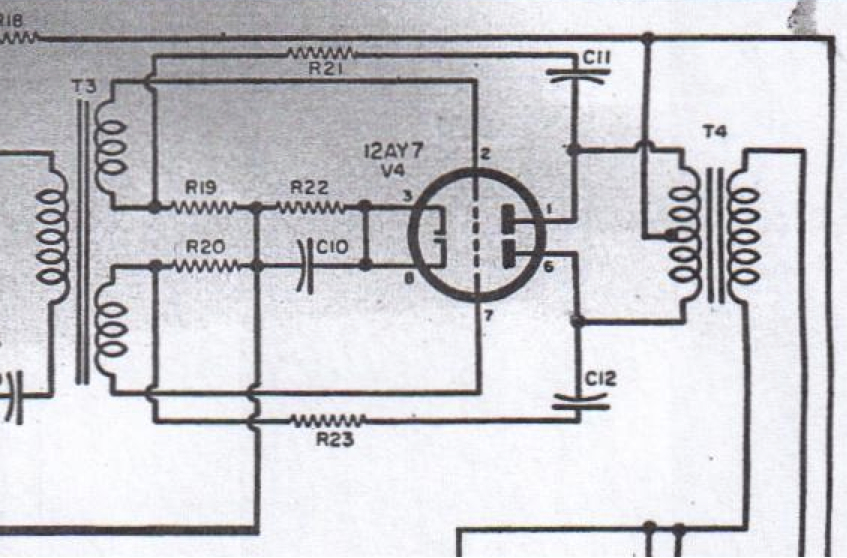 I've never made a mic pre with a transformer phase inverter, but it could be very cool.  At Gold Coast Recorders one of the engineers' favorite mic pre's is a custom unit that I built based around an RCA 9362 cinema line amp (see earlier article here).  The 9362 is a push-pull output module, and it's definitely a different sound – almost every tube mic pre made is single-ended.  Anyhow, at some point I will def build the circuit above into a mic pre.  Probably as soon as I find a pair of appropriate hi-fidelity (and shielded!) transformers for a buck.