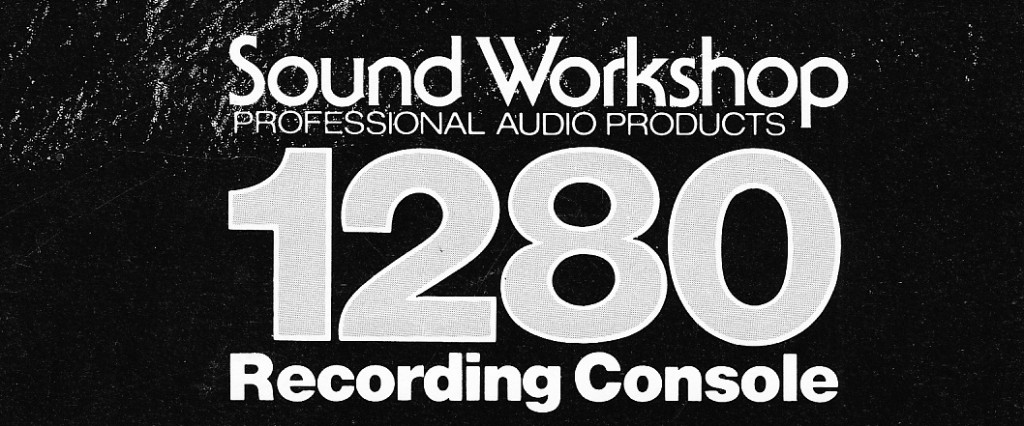 Download the original 6-page catalog/brochure for the Sound Workshop 1280 12×8 mixer:
DOWNLOAD: SoundWRkShp_1280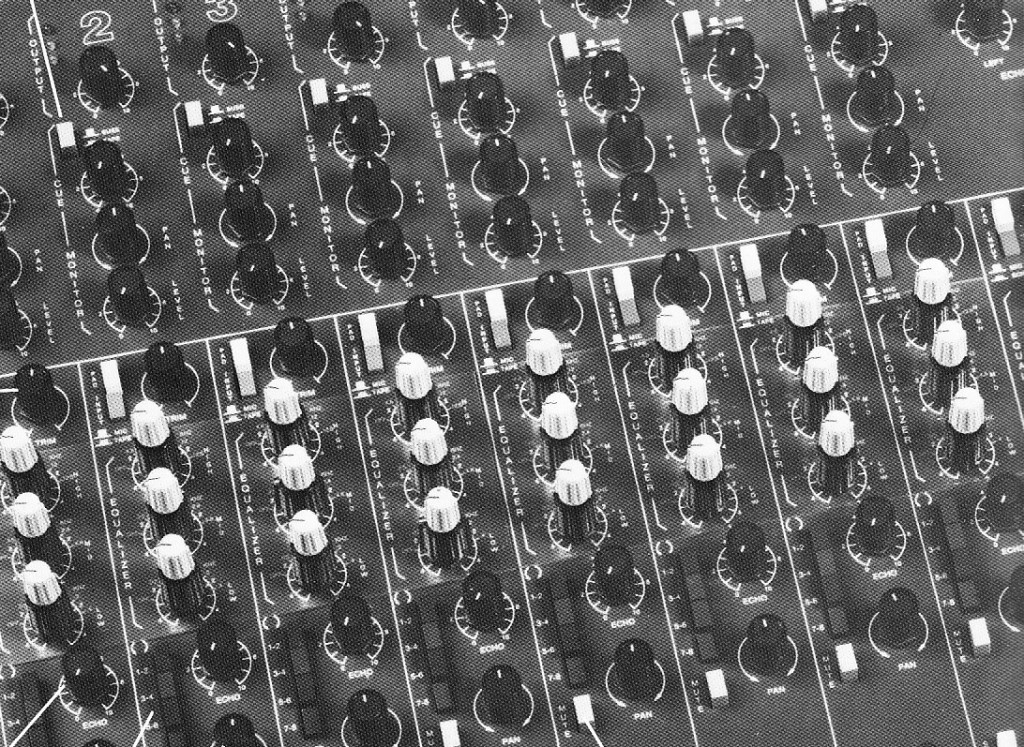 I own+regularly use the Sound Workshop 242 reverb system, but I've never used this mixer nor any of the other Sound Workshop offerings.  The 242 is OK for certain applications, and it certainly rates high on ergonomics; the 1280 also seems notable in terms of its extreme specificity for 8-track recording.  The buss, 2-mix, and and monitor matrices are actually located above the input channel strips, unlike most mixing boards, which tend to feature these controls to the right of the inputs and left of a master section.  Also unusual: the master 2-mix is a duplicate of the 7/8 buss, with a few extra controls added.  Unusual, but seems like it would work out just fine 95% of the time.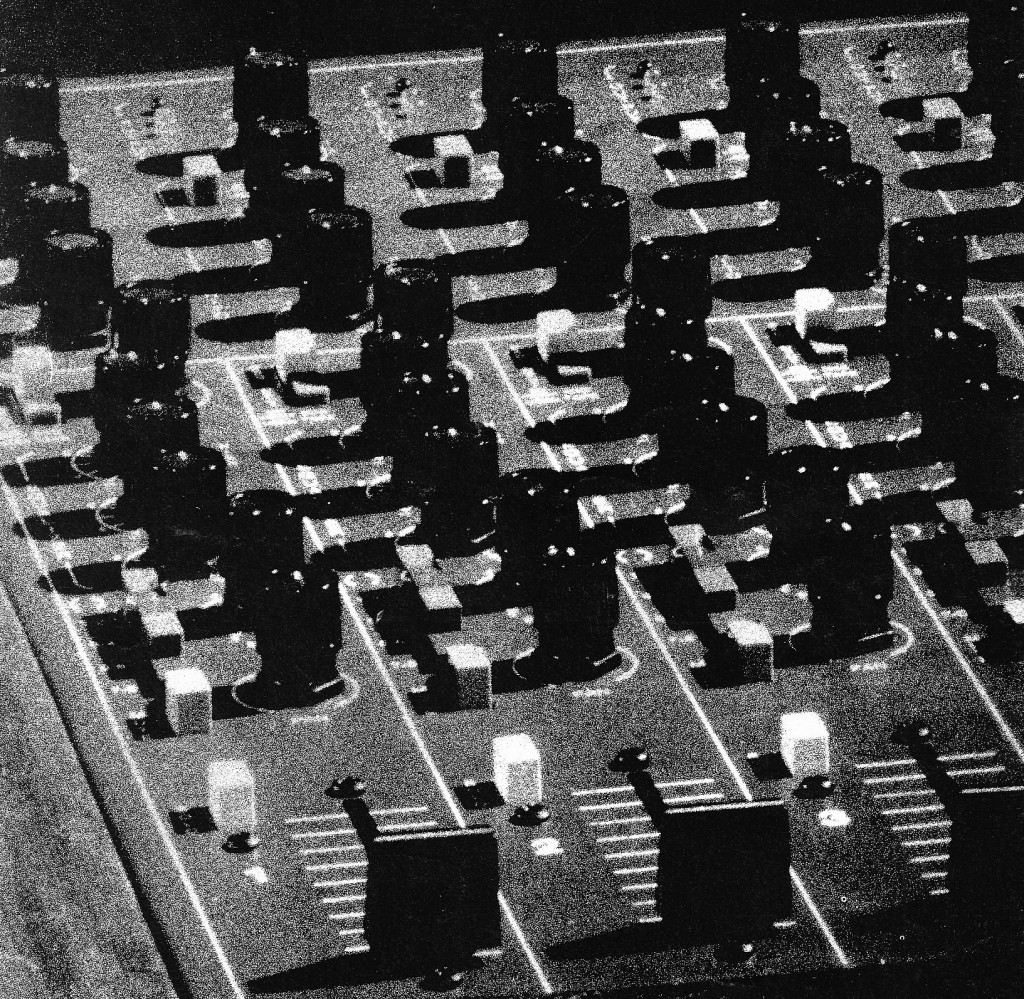 The 1280b ranks fairly high on my list of 'useless shit that I have always wanted'; maybe someday it will join the legion of other small mixers that people my basement.  These things were (supposedly?) designed by former API employees; the mic input transformers are those lil' Beyers that are found in so much 70s gear.
The most (perhaps) crucial things to glean from this original document: the 1280 came in two different EQ configurations: 3-band fixed frequency, or three-band quasi-parametric (5 frequencies per band).  The latter is designated 1280-BEQ.  Also: there was a meter bridge option.  Also: the 1280A seems to be transformerless, while the 1280B has the input transformers, thereby providing 2db more gain per channel; the document is a little vague on this point, tho, so PLEASE correct me if you know better.