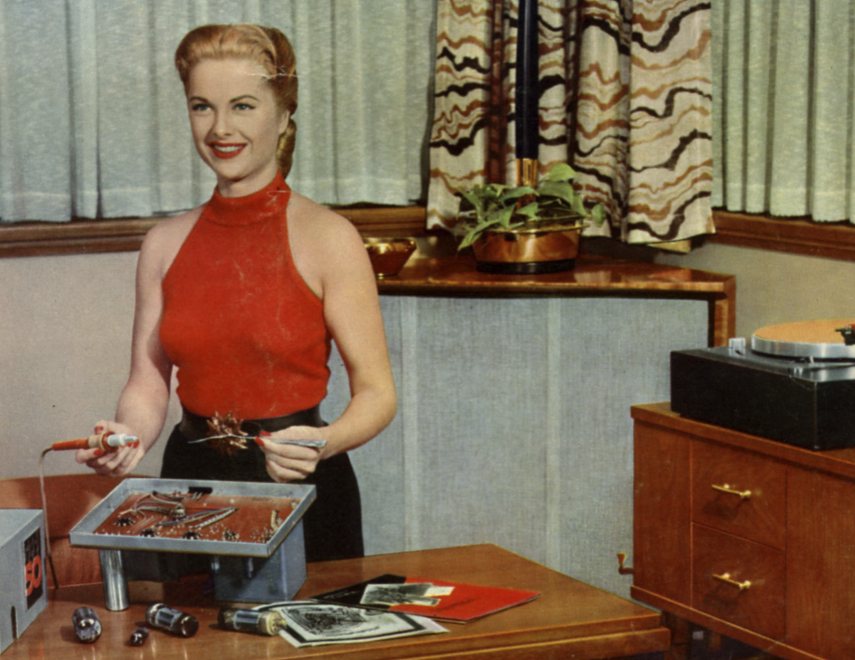 Download a two-page scan of Radio & Television News, August 1957, featuring screen-star Martha Hyer and her DIY audio-hobby.
DOWNLOAD: Martha Hyer 1957 Radio TV News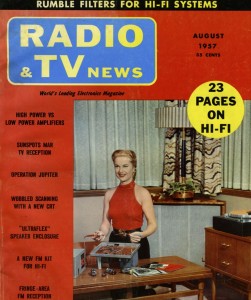 Hyer is shown above in the midst of assembling her PERI 50, a mono hi-fi amp of the late 50s.  You can download the schematic for the PERI 50 here: DOWNLOAD PERI 50 SCHEM.  It's a 50-watt ultralinear amp of extremely simple, efficient design.
Thanks to PS dot com reader T.F. for providing this article.  This piece comes as contrast to typical Women-In-Fifties-HiFi depiction, examples of which are in this series of images.    Despite the fact that 'soldering-your-own-amplifier' falls much closer to the wine-rack rather than gun-rack end of the macho spectrum, there was apparently nothing in American culture of the 50's that could not be bro-ified, as this charming shop-apron of the era makes apparent: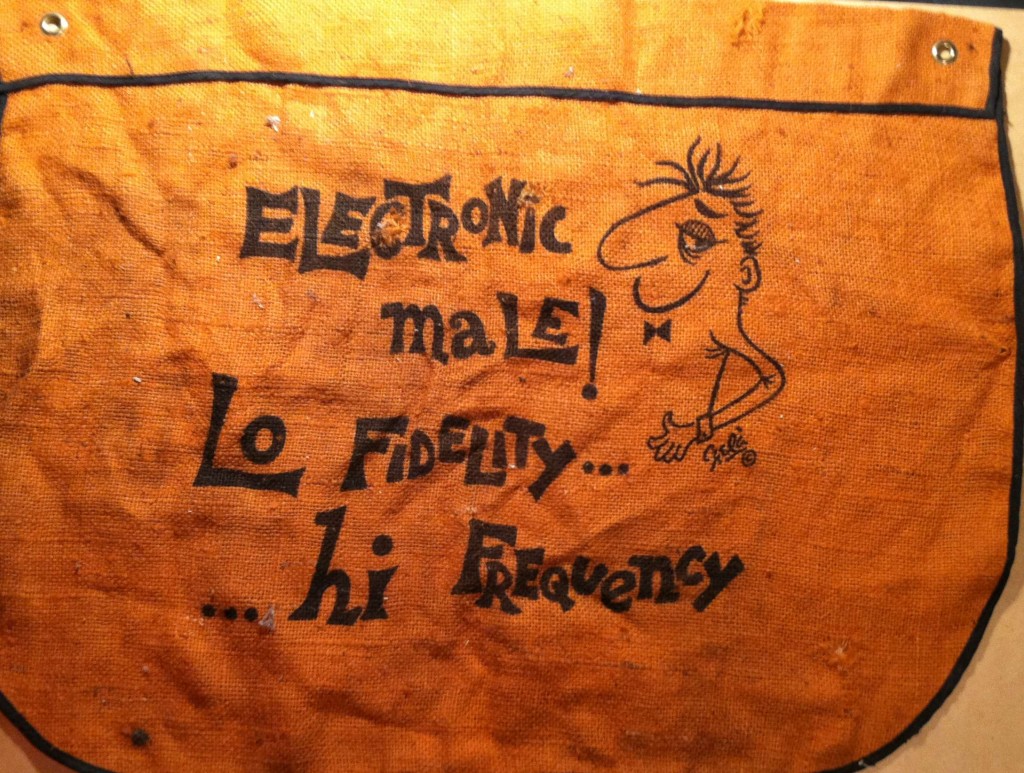 Despite its intended message of unapologetic philandering and stamina, I kinda of get the impression that dude's workmanship is shoddy and he has a shrill voice.  Maybe not the best image to project.  Thank god for social progress.  And on that note: does this website have any female readers who build/service audio equipment?  Drop us a line and represent…