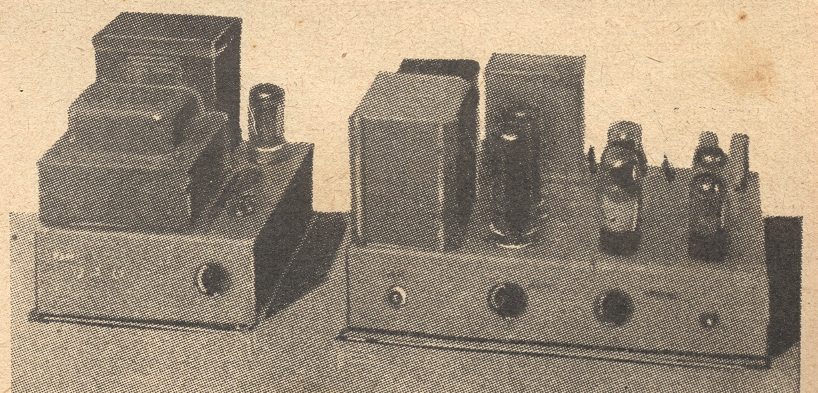 Many years ago I published this article abt digging for ancient audio ephemera in Buenos Aires.   Reader N. Dinapoli Farina uncovered some related materials and has shared them with us here. I believe that the magazine may have been called "Radio Chassis Television" and the scans below are all from the late 1950s.  Click on the images for hi-res.   Enjoy!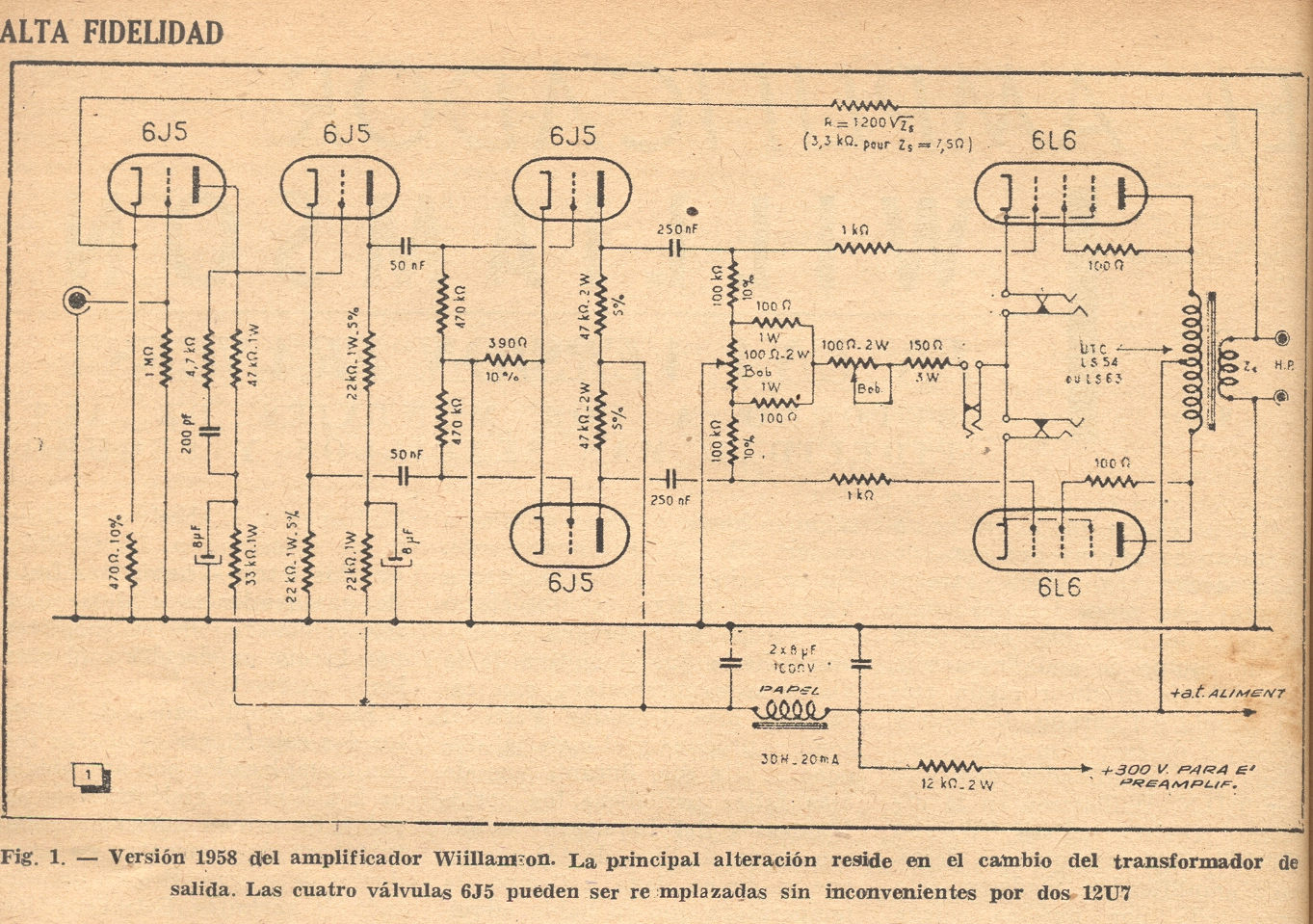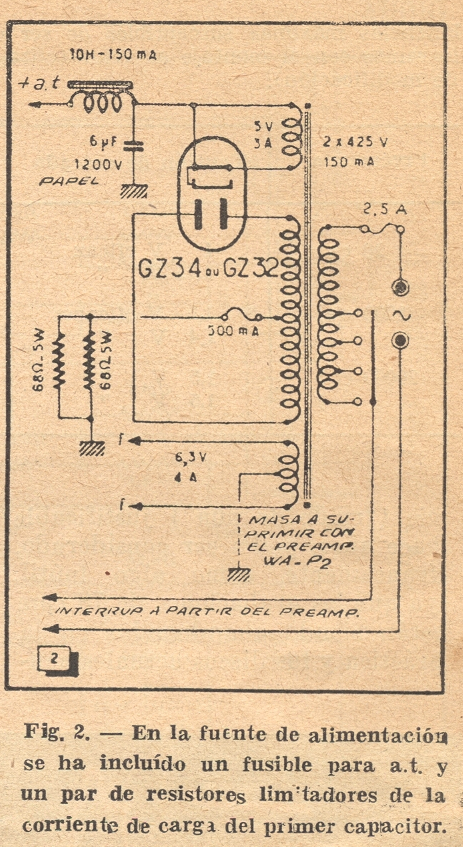 Above: Williamson style amp and power supply.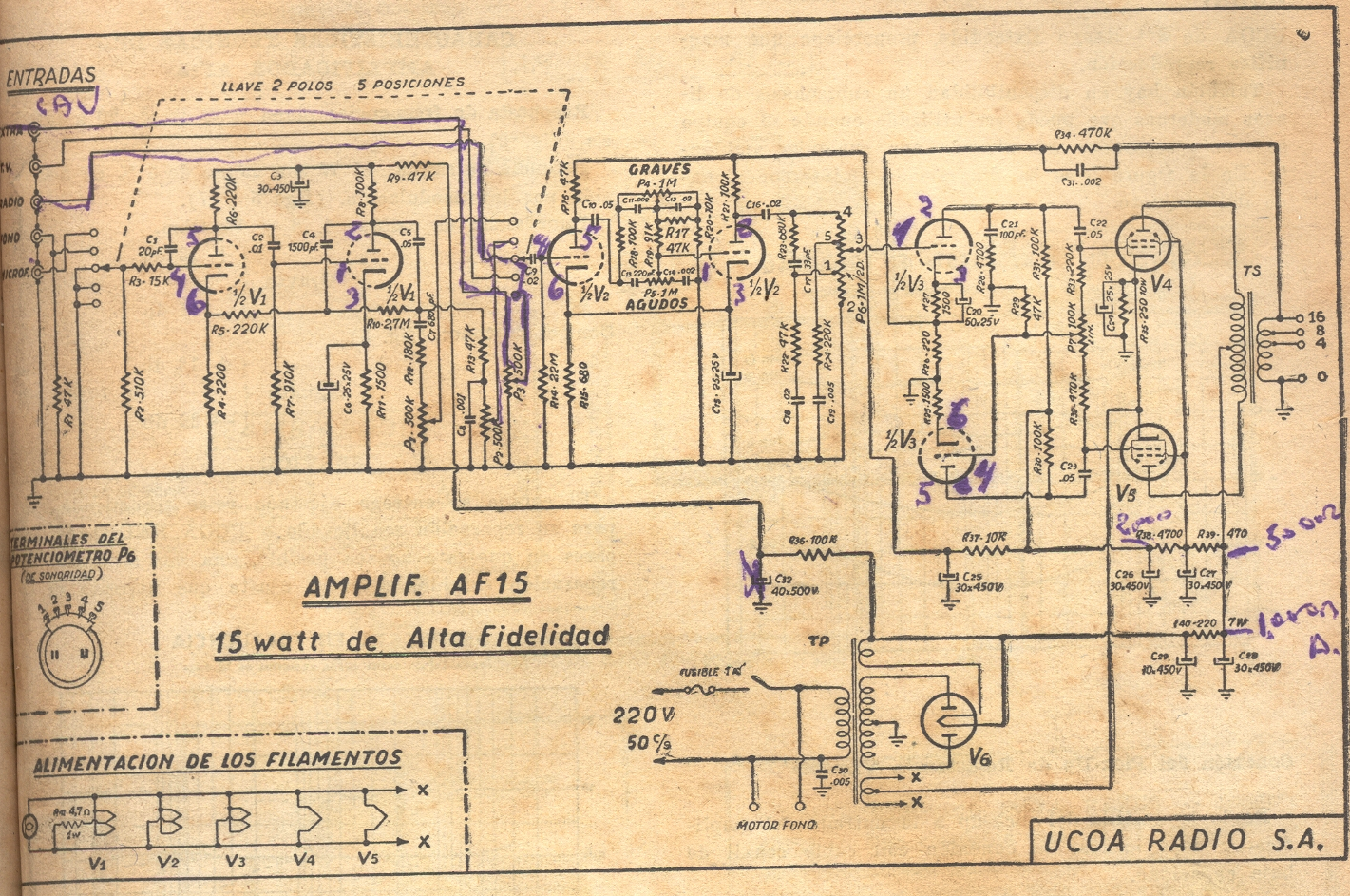 Fifteen-watt "Alta Fidelidad" amplifier.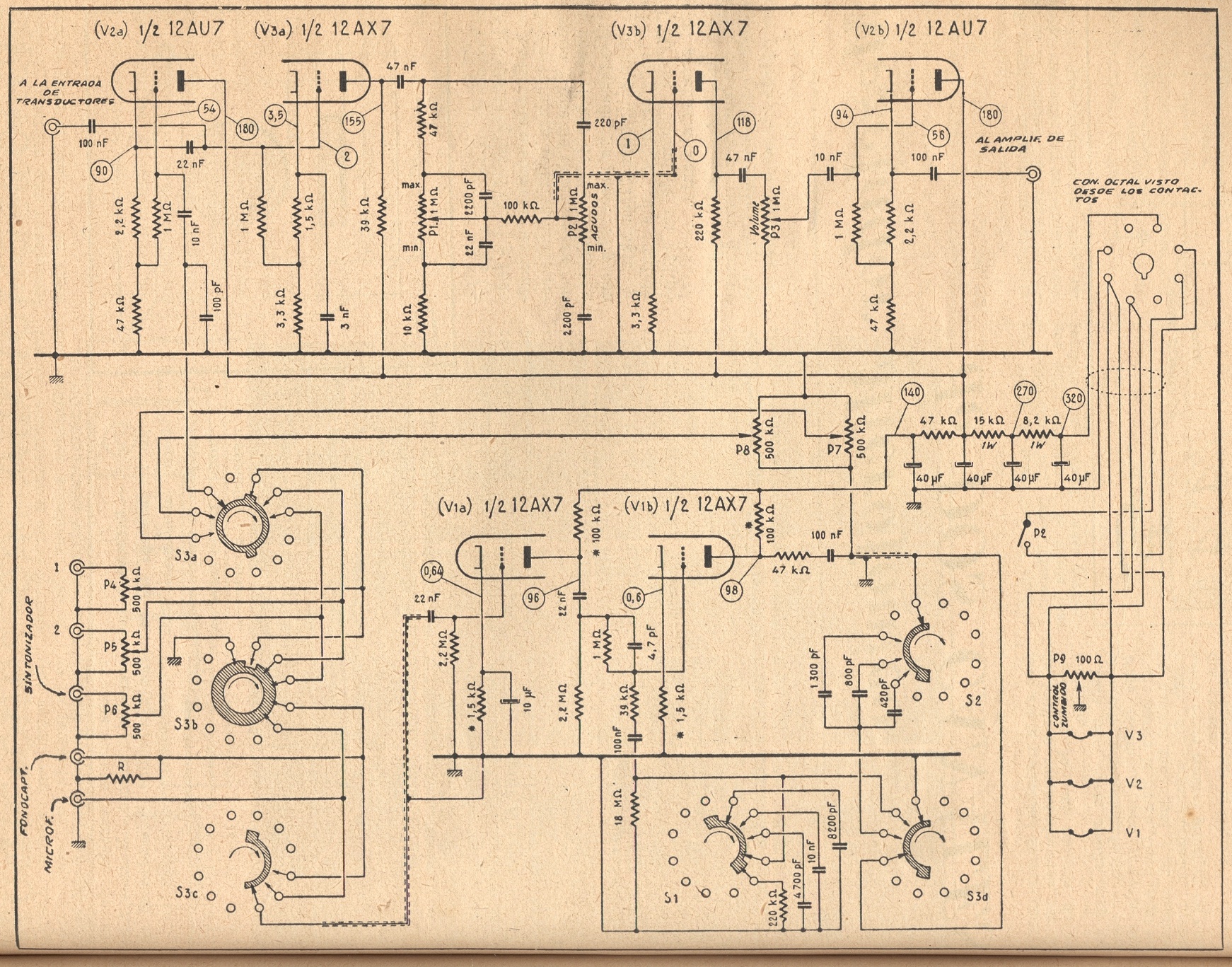 Full-featured mono preamp

Super basic hi-z mic mixer