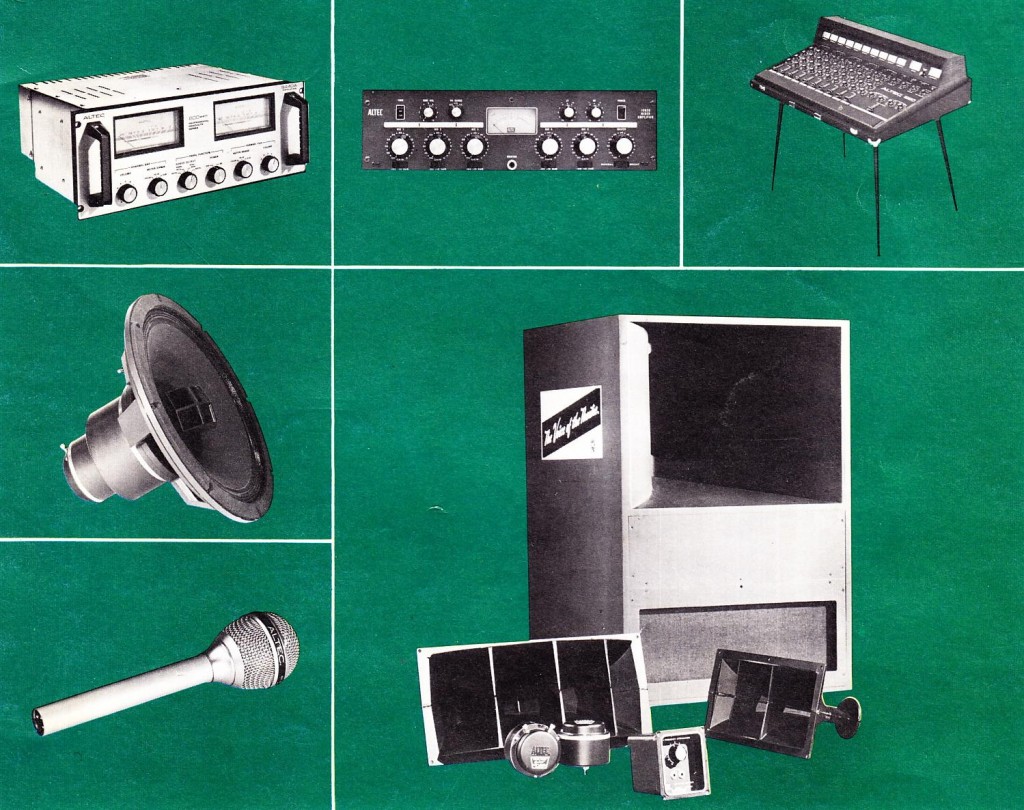 70's months at P S DOT COM continues with a fresh scan of the complete 1976 Altec pro audio catalog, complete with pricelist.  Presented in two parts due to file size.
DOWNLOAD PART 1: Altec_1976_part1
DOWNLOAD PART 2: Altec_1976_part2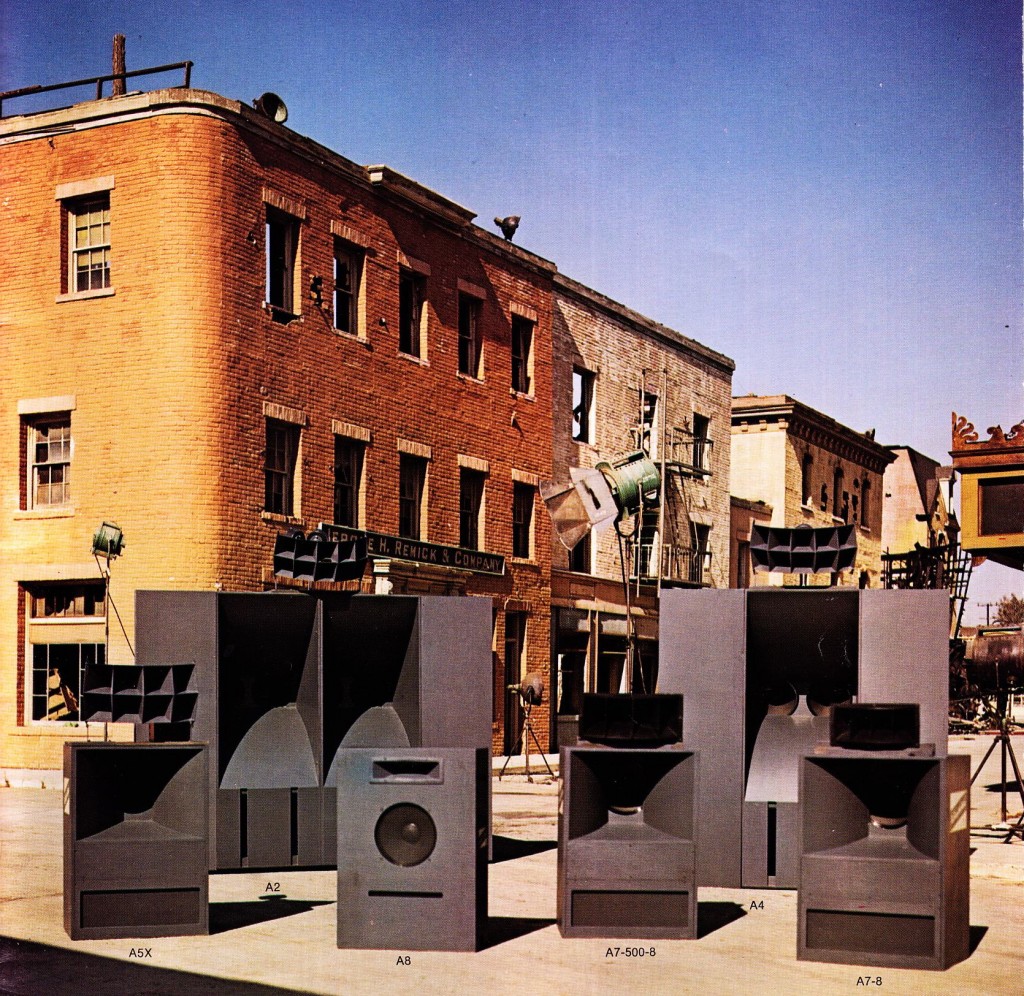 Above: Altec's classic Cinema loudspeakers, including (LR) the 1,300lb A2 speaker.
Products covered, with text, specs, and photos, include: Altec 1240B, 1208B, and 1218A 'Voice of the Theatre' speaker systems; 1221A stage monitor, 1219B speaker and 1224A Bi Amplifier, Altec A2, A4, A4X, A5X, A7-8, A7-500-8, and A-8 VOTT; Altec 9845A, 9844A, 814A, 849A, 210, 211A, 612C, 614D, 815A, 816A, and 828B speakers; 604-8G, 620-A, 9844, 9845A, 9849-8A, 9849-8D studio speakers, Altec 203B, 311-60, 311-90, 803B, 805B, 1003B, 1005B, 1505B, 32B, 511A, 511E, 31A, 511B, AND 811B horns; Altec 1211A and 1217A column loudspeakers; 417, 418, 421, and 425 musical instrument speaker; plus many many more speakers and speaker components.  We also see the Altec 1220AC mono console, 351C, 1590C, 159B, 1594B, 9440A, 1224A, 1609A amplifiers and 1606A, 1607A, 1608A, and 1611A mixer/amps; Altec 1628A, 1592B, 1599A, and 1589A mixer/preamps; 1603 coupler, 1605A expander, 1612A compressor, 1650 EQ, 9430A digital delay (looks like a lexicon-made unit) and 9880A filter; a load of other bits and bobs, and microphones including the Altec 650, 654, 656, 655, 677, 676, 668, 699, M53, M54, 624, 626, and 687.