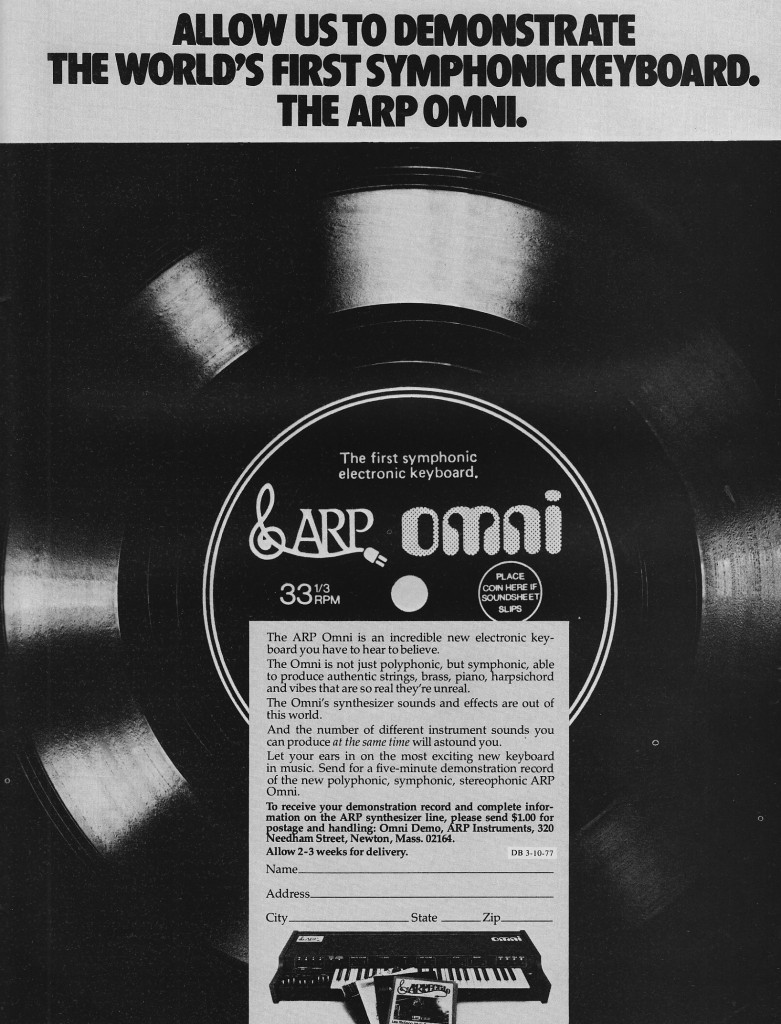 How are y'all doing on this snowy day…  listening to some mid-seventies Tangerine Dream LPs and flippin thru a giant pile of old DOWNBEAT mags that I picked up at an estate sale this past wknd along with an enormous radio.   Here's a few ARP bits+bobs that caught my eye.  Anyone have the above-depicted demo record?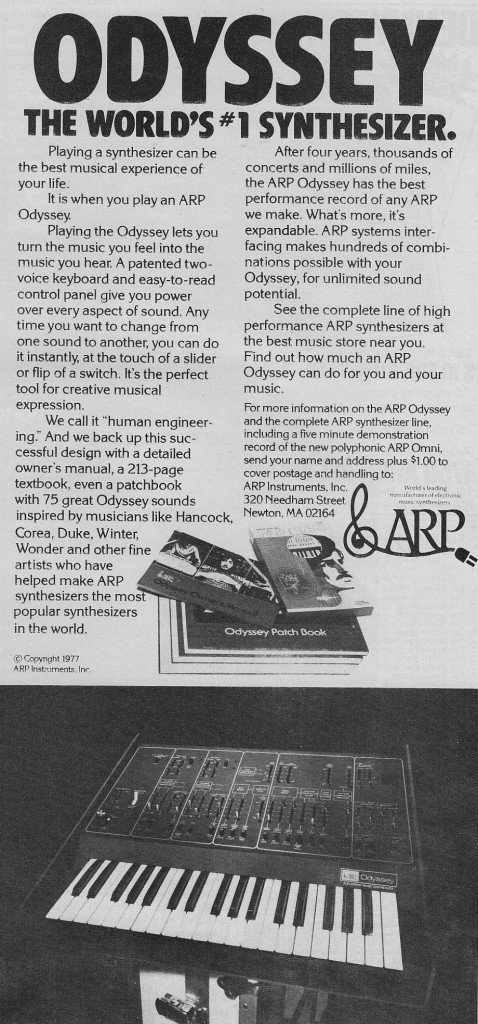 The ARP Odyssey c. 1977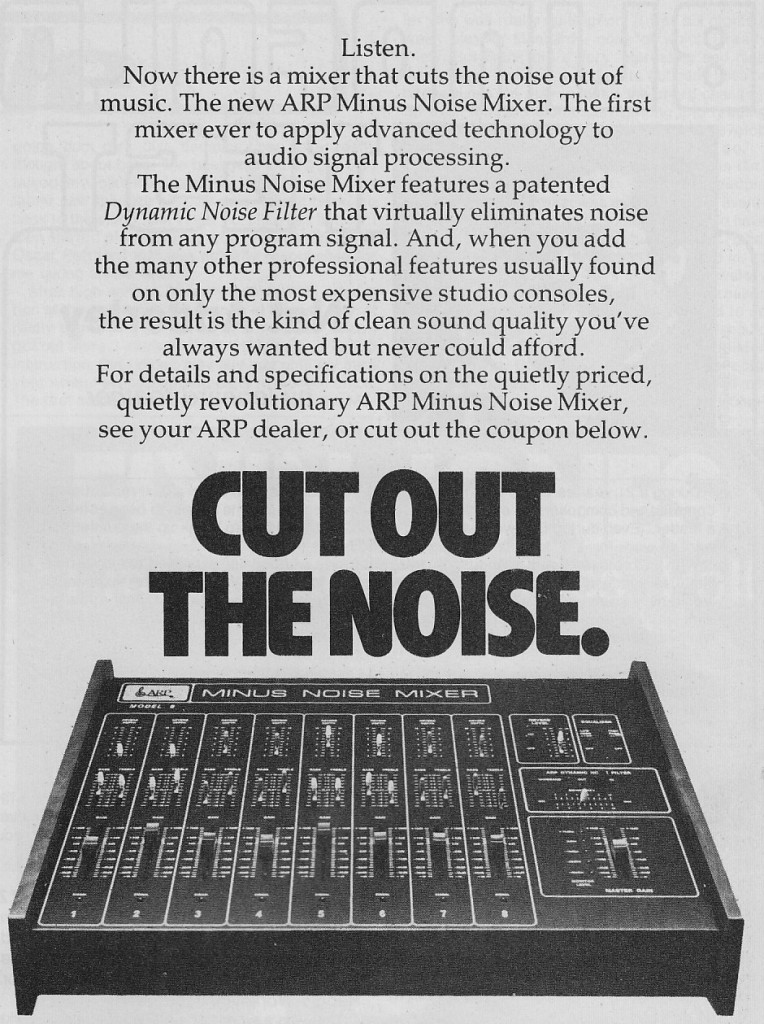 The ARP Minus Noise Mixer c.1976.  Anyone know exactly what is the gimmick here?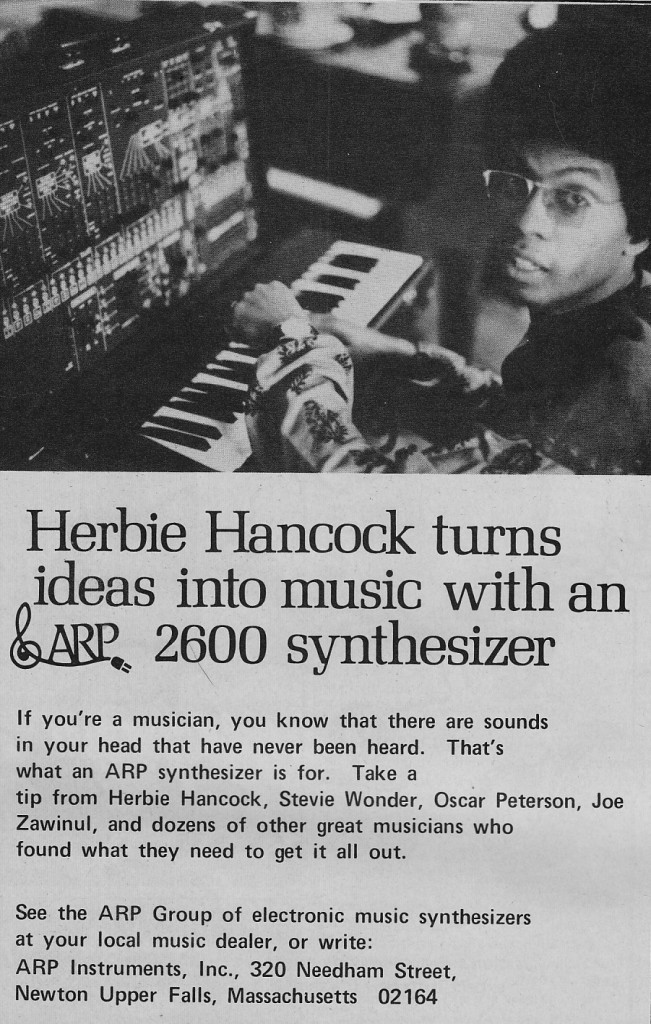 Herbie Hancock at the 2600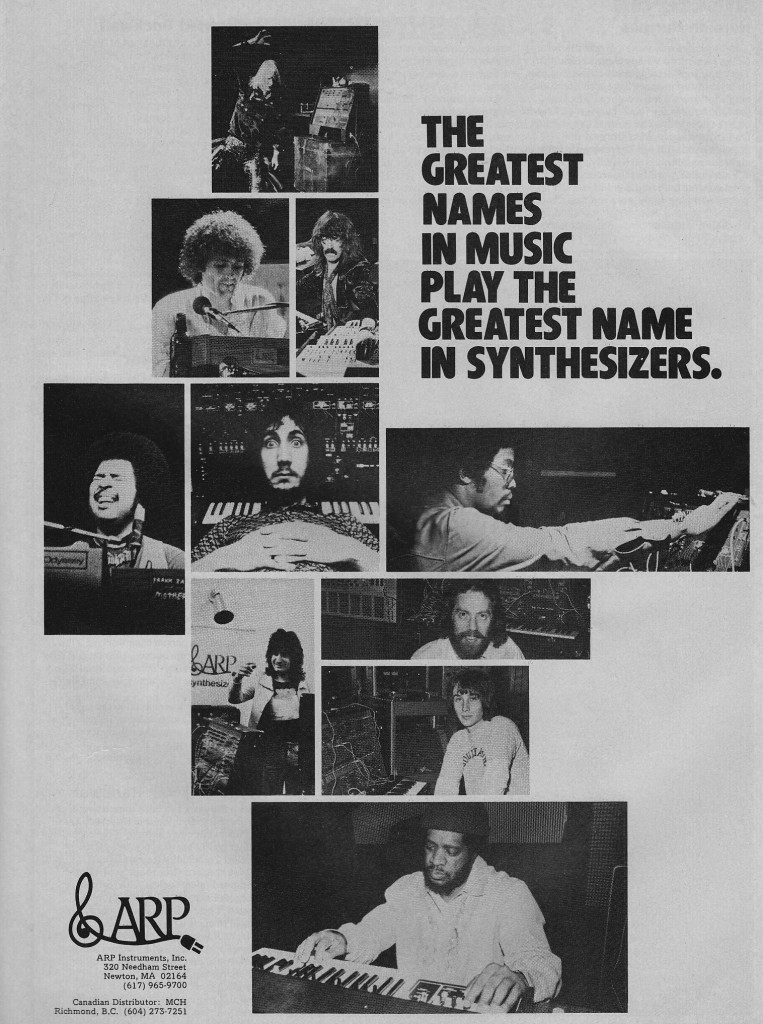 ************
*******
***
For previous ARP coverage at PS dot com,
Click Here for our exclusive download of the 1977 ARP Catalog
Click here for ARP endorsers of the 70s